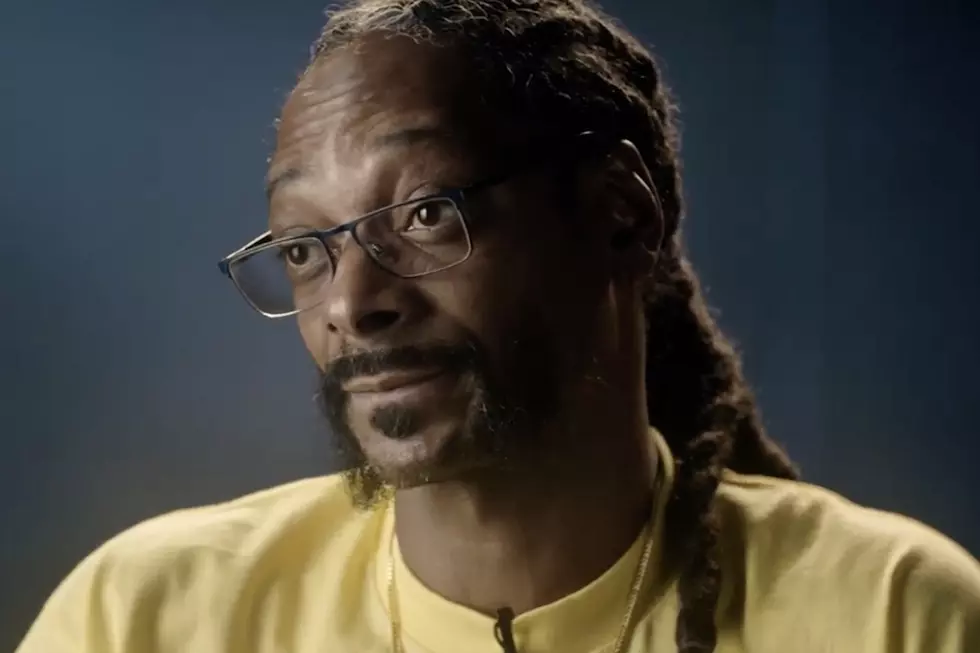 'Nuthin' But a 'G' Thang, Baby: Watch 'G Funk' Official Trailer [VIDEO]
YouTube
In 1992, Dr. Dre released his masterpiece The Chronic and ushered in a new sound and subgenre called G-Funk. The sound incorporated 1970s funk grooves - inspired by Parliament-Funkadelic and Zapp samples - with live instrumentation. Artists who used G-Funk included the late Eazy-E, Mac Dre, Compton's Most Wanted, Ice Cube, Spice 1, Mac Dre, Geto Boys and many others.
But one group that benefited immensely from the G-Funk was the rap trio 213, which consists of Warren G, the late Nate Dogg and Snoop Dogg.
YouTube Originals has produced a documentary about the rise of G-Funk through the eyes of 213. The film is directed by Karam Gill and includes unseen interviews with Warren G, Nate and Snoop.
"When you're making magic, sometimes the ingredients don't come with instructions," said the Doggfather in the official trailer.
Fellow rapper the D.O.C., who released the 1989 G-Funk classic "It's Funky Enough," is also featured in the documentary. In it, he said that G-Funk has three components: singer, rapper and producer.
From the trailer, it appears that the movie will follow how G-Funk changed the lives of the three rappers. Of course, Warren G took G-Funk to another level with 1994 debut album Regulate... G Funk Era. The late Nate Dogg is undoubtedly the hook king of the G-Funk sound. Your song was hitting if you didn't have Nate's soulful baritone on the chorus. Finally, Snoop Dogg, a true O.G. in the game, has been an ambassador of the G-Funk sound thanks to Dr. Dre's production work on his 1996 debut album, Doggystyle.
If there's any group who represented the G-Funk sound perfectly it's 213 –– Warren G, Nate Dogg and Snoop Dogg.
G Funk will premiere exclusively on YouTube Premium on July 11. Peep the trailer below.
Watch 'G Funk' Official Trailer
50 Greatest West Coast Hip-Hop Artists of All Time