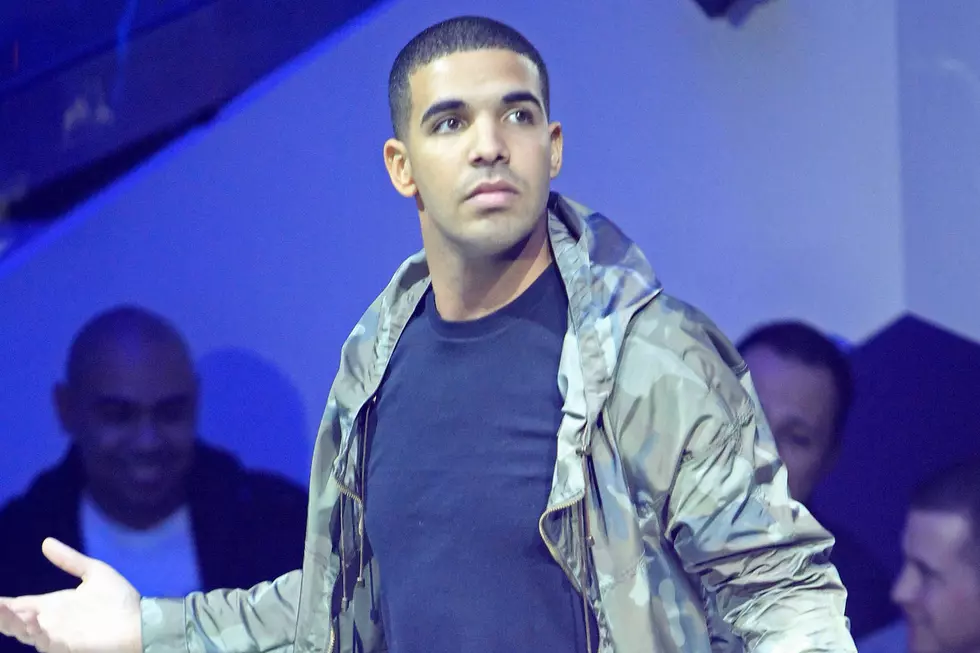 Here Are 10 Major Ways Hip-Hop Has Changed Since 2010
Christopher Polk, Getty Images
The rap game just ain't the same. Since 2010, the world of hip-hop has seen so many changes it's easy to lose track of them all. The thing about change is that most of the time, it's pretty gradual, even imperceptible. But before you know it, everything's different.
The autographs you used to request from your favorite rappers have morphed into Instagram posts, and your CD collection hasn't grown in years. Clout is almost as valuable as dollar bills and your favorite rappers can have a virtual press conference any time they want—artists are becoming their own publicists. The dirtiest, most raucous SoundCloud song you can think of has a decent shot at the charts as long as it streams well enough and social media is your golden ticket. The formula has changed, and a lot of that is because there is no formula to begin with these days.
The post-2010 world finds rap at the intersection of over-scrutiny and a willingness—or even, a need—to lean into that spotlight at all times. Formulas for hit-making songs have been subverted, radio play has become secondary to being on the right playlist and rappers are facing a new set of rules they might not have faced before.
Whether it's the way rap sounds or is consumed, the way fans judge artists or the genre's popularity, a lot has changed, and today, it's time to take a look at that evolution. XXL examines 10 major ways hip-hop has changed since 2010.
Streaming Is (Almost) Everything

In 2020, it's entirely possible to sell 1,000 copies or less and still end up with a No. 1 album. That's because the folks at Billboard have adjusted their charts to include album streams in the final tally for sales. Beginning in 2014, Billboard started measuring album sales in terms of equivalent album units, which measures on-demand streams and digital sales from platforms like Apple Music, Spotify, Google Play and more. In an extreme case of this new practice at work came when A Boogie Wit Da Hoodie's Hoodie SZN album debuted at No. 1 on the Billboard 200 albums chart despite only selling 823 copies of the album. Needless to say, things have changed. The same idea applies to individual song streams on the aforementioned platforms as well as YouTube.

SOPA Images, Getty Images

SOPA Images, Getty Images

Rappers Are More In Touch With Fans

If Stan had been around in the 2010s instead of 2000, he might have been able to reach Eminem via DM instead of creepy, almost-forgotten-about handwritten letters. Rappers had social media before and after 2010, but it was after that year that platforms like Twitter and Instagram really began to blow up—and evolve. These days, fan faves conduct Instagram Live sessions that effectively act as self-contained press conferences for updates on their day-to-day lives. The news they spread can be anything from a look at a $100,000 watch they just copped to a major album announcement.

Sometimes rappers use IG Live to address beef while others use it to show off their new look and pay fans to do insane dares like the time Lil Yachty paid a guy $500 to drink his own urine. All the while fans can leave comments during the live video stream, and sometimes the rapper will respond. Between Twitter and IG DMs, IG Live and Stories where artists can post their whereabouts, subliminal messages and more, it's easier than ever for fans to engage with their favorite artists.

Music Is Released More Frequently

Unless your name is Kendrick Lamar or J. Cole, the days of long gaps between new music releases are pretty much over. Since the beginning of the 2010s, artists have been releasing new music more frequently than ever. Whether it's a leftover from a new album, a surprise joint project or a loosey that may or may not end up on any official project, rappers from all walks of life are giving their fans more new chunes than ever.

The person most engaged in this practice is Drake, who's essentially released brand-new solo music every single year since 2013. In doing so, artists are able to keep themselves in a conversation that evolves as quickly as rap culture itself. In an age where artists can rise and fall faster than ever for any reason—whether it's related to overexposure or a lack of musical output—leaving your fans unattended for too long is a risky proposition. Deluxe versions of albums weren't as common back then, but now, count on a new deluxe album dropping every week from a rapper with either a small or large following.

Hip-Hop Is the Most Popular Genre in the U.S.

In July of 2017, the folks at Nielsen determined that hip-hop had finally surpassed rock and popular music as the most popular genre in the U.S. While this ranking can fluctuate from year to year, that report represented the moment that rap had become just as big as any genre in the U.S. All it takes is a look at the artists who dominate the Billboard Hot 100 chart at any given time to see that rap's taken a huge leap forward since the 2000s and 2010. Essentially, rap stars are now also pop stars.

When Drake burst onto the scene with his So Far Gone project in 2009, the idea of a rapper who also sang was mostly a novelty, and believe it or not, there were doubts about whether someone using the style could be the biggest rapper in the world. While Drizzy was not the first rapper to sing (Cold Crush Brothers and the Furious Five were harmonizing and bringing the melody to their rhymes back in the 1970s), he serves as a walking emblem of rap's transition to the melodic era. Since the Canadian rapper, the line between hip-hop and melody has been almost completely erased as artists like the late Juice Wrld, Young Thug, Future and more bathe their vocals in Auto-Tune and stretch the rap genre every which way.

Juice Wrld's brand of angsty emo rap recalls the sounds of pop punk band Fall Out Boy, while Young Thug has danced between extraterrestrial R&B, trap and even country at times over the last several years. This trend didn't start with Drizzy—T-Pain, Kid Cudi, Kanye West and others before him helped pioneer this genre-fluidity more than a year before the eventual 6ix God broke through—but in the years after Drizzy blew, the relationship between rap and other genres became a whole lot more seamless.

Going Viral Is the Holy Grail

Viral culture has come a long way since Soulja Boy helped pioneer it with his music videos and Limewire tactics 15 years ago. What started out as a niche subset of internet culture has become the yellow brick road to hit singles, successful marketing campaigns and rap game resurgence. Due to the way Billboard measures music sales, having a rapper's song added to a video meme or TikTok video is one of the best ways to see a surge in popularity. On the branding end of things, artists like Bhad Bhabie—whose hilarious, but controversial appearance on the Dr. Phil Show in 2016 started a chain reaction that culminated in her getting a multimillion-dollar contract with Atlantic Records—have materialized entire careers out of being the butt of an internet trend.

Any Song Can Be a Billboard Hot 100 Hit

As a result of streaming services and the way they're connected with social media and viral culture, now essentially any kind of song can potentially land on the Billboard Hot 100. In the 2000s, a glorified freestyle about robbery and murder wouldn't be found anywhere near the Hot 100. In 2017, months after Tay-K had been arrested for murder after ducking law enforcement and making a song and music video about it while on the run from the cops. The rapper's single, "The Race," peaked at No. 44 on the Billboard Hot 100 chart. With streams getting such heavy weight in Billboard's streaming calculations—and the Recording Institute of America (RIAA)'s calculations for gold, platinum and multiplatinum plaques—virtually any song can be a hit, and in many cases, an artist can blow up without abandoning their signature sound—no matter how atypical it would have been for the charts 10 years ago.

Rappers Are Held Accountable More Often

In the 2000s right up to the early 2010s, many rappers would use any and every slur at their disposal, and artists without the brand of a conscious rapper usually wouldn't be taken to task for it. In the 2010s, that began to change as rappers began facing increased backlash for homophobia, sexism and a myriad other perceived offenses. Respectability politics—see Noname versus J. Cole this year—have also been called out more often. A big reason for these changes have to do with social media. On Twitter and Instagram, fans can turn rappers into trending topics for good or bad reasons, and now, one off-color comment could lead to a couple weeks' worth of bad press and a nearly inevitable apology.

People Don't Buy Physical Albums Like They Used To

Quarantine or no quarantine, the days of waiting outside of a CD store to cop a physical album are long gone. By 2010, this practice was already dying down, but now, when using a streaming service feels almost like a prerequisite, some artists don't even release physical editions of their albums at all.

Rap Labels Aren't as Prominent

Up until 2010, rap record label dynasties were a big thing. While there are still some labels that nominally qualify for that title—Quality Control has both rap's current hottest solo act with Lil Baby and the most successful rap group in (Migos, and Top Dawg Entertainment has a triumvirate that includes Kendrick Lamar, ScHoolboy Q and Jay Rock—the days of exclusively rap labels being dominant appear to be over.

Drake and Nicki Minaj are technically signed to Young Money, but they haven't exactly been outwardly flag-waving for the label. Rick Ross' Maybach Music Group hasn't dropped a compilation album in seven years and while Meek Mill is as big as he's ever been and Rozay and Wale remain popular artists, MMG doesn't carry the name recognition it once did. Roc Nation, Def Jam, Aftermath Entertainment, Shady Records and Bad Boy Entertainment also aren't housing all the biggest rap stars of the last few years. With so many artists staying indie for longer periods of time these days, signing to a major record label or even a popular indie doesn't have the same appeal like it once did.