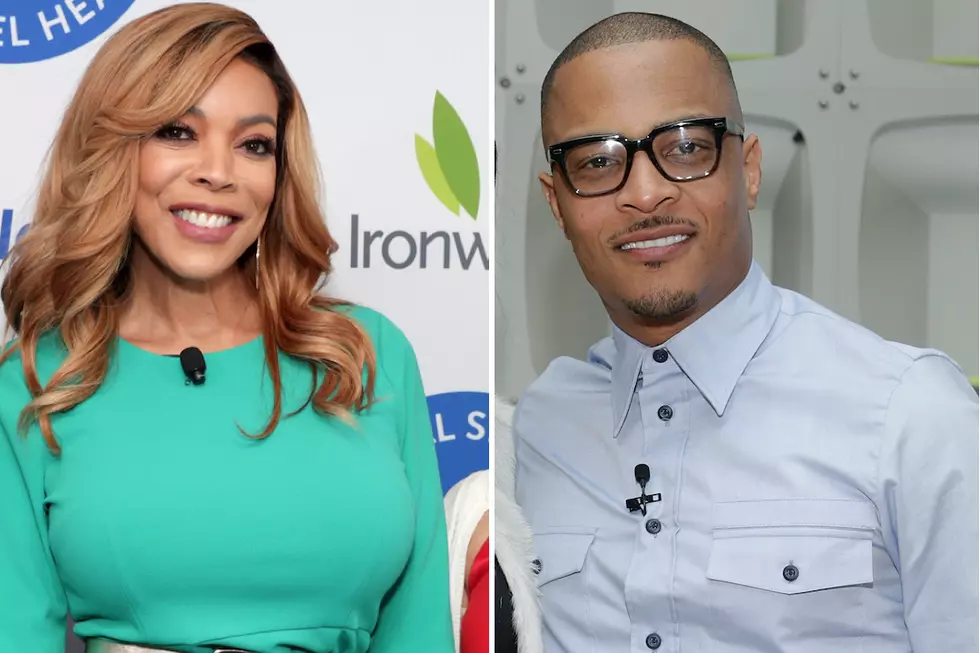 Wendy Williams Shades T.I. While Explaining Her Unfortunate Bikini Photos [VIDEO]
Lars Niki / Cindy Ord, Getty Images
On Monday (Sept. 18), Wendy Williams kicked off the ninth season of her eponymous daytime talk show. Of course, she had to address her bikini photos that went viral last weekend.
The photos of Wendy vacationing in Barbados garnered plenty of slander from wisecracking fans, but rapper T.I. turned the other cheek -- so to speak -- and defended Wendy with hopes that the negative comments would help her "not be so malicious [and] vindictive in the future."
During her "Hot Topics" segment, Williams acknowledged that the pictures weren't so flattering but she's not ashamed of having no behind. "How many times I have told y'all that I'm shaped like a capital P," she told the crowd. "The party is in the front, never in the back."
Williams also gave a shout out to T.I. for his comments. The 53-year-old television personality wasn't offended by the rapper's remarks. However, she delivered some shade towards him for good measure.
"Well, T.I. I don't have a behind, like you don't have height, which is why you wear lifts," she said. Ouch!
Williams added that she is not beefing with T.I. "We are not fighting," she insisted. "We are just two grown people throwing subtle shade."
Interestingly, Tip's soon-to-be ex-wife Tameka "Tiny" Cottle will be on Wendy's show this Friday (Sept. 22) to talk about the Xscape reunion. It's going to be awkward, that's for sure.
Watch Wendy Williams' response to T.I. above.