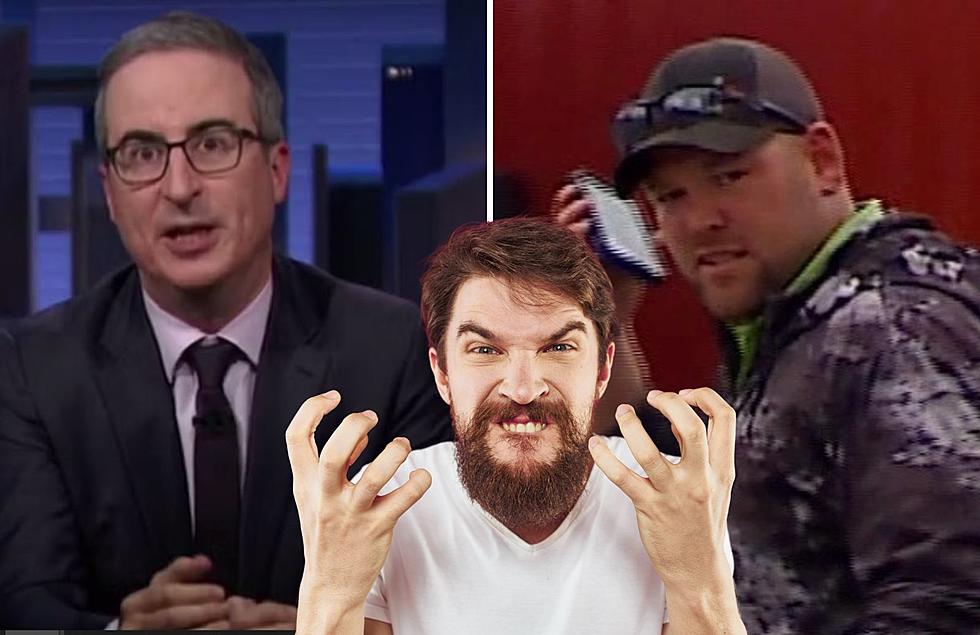 The Ugly Truth: West Michigan Farmer's Racist Remarks Resurface on 'Last Week Tonight'
Canva
This past weekend, John Oliver called out the exploitation of farmworkers on his show, "Last Week Tonight."
John Oliver is always one of the greats who highlights the harsh truths of reality and this was no different.
Oliver highlighted the cruel and dehumanizing treatment that farmworkers endure, specifically undocumented and migrant workers.
As an example of these terrible working conditions, John Oliver brings up an unfortunate situation that happened right here in Ottawa County.
What happened?
Let's take a walk down memory lane, shall we?
Travel back to the year 2020.
Do you remember when the son of an Ottawa County farm owner was charged with assault after losing his mind on a migrant worker?
If you do not recall, let me tell you what happened.
For an unexplainable reason, Travis Schoenborn ended up spitting on one of his workers! To make matters worse, he also yelled racist slurs at the worker!
The way Travis had the audacity to throw around the N-word so viciously numerous times makes me want to scream!
The victim ended up reaching out to Migrant Legal Aid, as they should have, to receive help on their case.
Unfortunately, it seems like it may run in the family because the racial remarks became worse later.
When WOOD-TV8's Leon Hendrix spoke to Travis' mother, Valerie Schoenborn, she tried to act like the recording that was played was not her son speaking.
After she finally decided to admit that it was, in fact, her son, she added that her son shouldn't have used that language. However, do not give her any good credit because Valerie said,
First of all, they weren't black. They were Mexican. So, I don't know why he called him the N-word.
Travis' father, David Schoenborn, makes matters worse when he was asked if he could hear his son saying the N-word.
We didn't have no n***** work here that I know of.
WHAT?! EXCUSE ME, SIR!
The blatant use of the derogatory word is insane behavior.
I am glad that John Oliver brought this situation up for the nation to see because racists deserve to be yelled at by everyone!
Michigan-Born Celebrities That Have Hosted 'Saturday Night Live'
Of the 940 episodes (as of 1/24/23,) only 15 people that were born in Michigan have hosted Saturday Night Live. See which ones here.