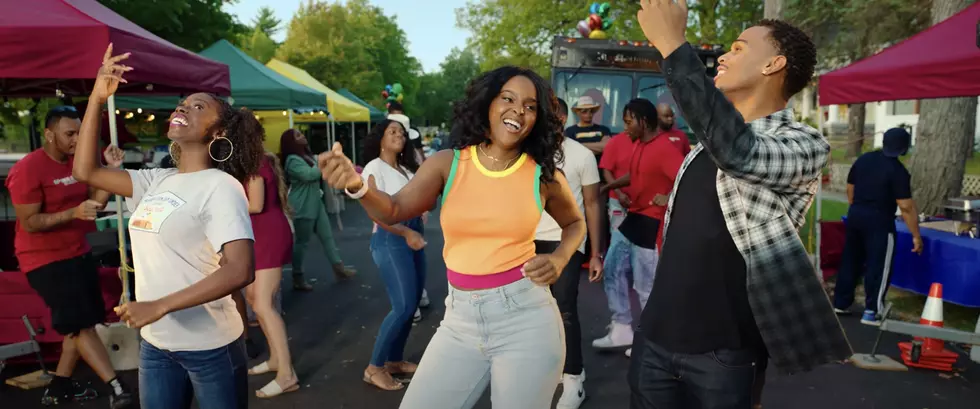 West Michigan Production Company is Cranking out Movies Nationwide!
Cocoa Butters via YouTube
The highly anticipated comedy film 'Block Party,' which was filmed at different locations in Grand Rapids, is finally out in theaters!
The movie focus on the character KeKe McQueen, played by Antoinette Robertson from  'Dear White People'. KeKe is a recent graduate from Harvard who is ready to leave her hometown of Grand Rapids, Michigan for her dream job in Atlanta, Georgia. However, her grandmother, played by Academy Award nominee Margaret Avery, starts showing signs of dementia. So, KeKe has to save her grandmother's annual Juneteenth party. In the process of saving the block party, she falls in love with Grand Rapids all over again!
'Block Party' has been in limited theaters now and will be available to stream on BET and BET+ starting June 16. You can see if the movie is playing near you here!
What is so important about "Block Party"?
Besides the film being shot in Grand Rapids, the film was written, directed, and produced by a female and Black-owned production company based out of Grand Rapids!
Branch Out Productions, founded by Lisa Mathis, Lisa Oliver-King, and Andola Mathis has produced several different films and television shows.
If you enjoy 'Block Party,' here is a list of their other creations that have been released or are coming soon!
1) Mighty Oak (2020)

Gina Jackson is a band manager who is struggling with the death of her brother and lead singer. A decade later, Gina meets a 10-year-old music genius named Oak, who is reminiscent of her brother. Her friends are concerned for Gina when she starts to believe that Oak is a reincarnation of her brother. This movie stars Janel Parrish, Raven Symone, Carlos Pena Vega, and Alexa Pena Vega.
2) Run & Gun

This film follows Ray, an ex-criminal trying to get his life together, as he escapes a series of killers after him. Ben Miliken, Richard Kind, and Janel Parrish star in this action thriller.
3) Coconuts (TV Show - In Development)
Coconuts follow 14-year-old Coco Duboise as she wishes to be like her late mother - a pageant queen. However, Coco's wishes are halted when she is sent from Detroit to Hawaii to live with her aunt and cousin who hate materialistic things.
4) Brand New Yu (TV Show - Development)
Kelvin Yu is a dentist who feels trapped by his obligations to his family. After a minor car accident, he decides to reinvent his life by faking amnesia. He uses his fake amnesia to try to revive his relationship with his wife and two kids.
These 31 Movies Filmed Scenes in Michigan
Most of us know that 8 Mile and Robocop were filmed in Michigan, but did you know that Die Hard 2, The Karate Kid, Oz the Great and Powerful, and others were too?