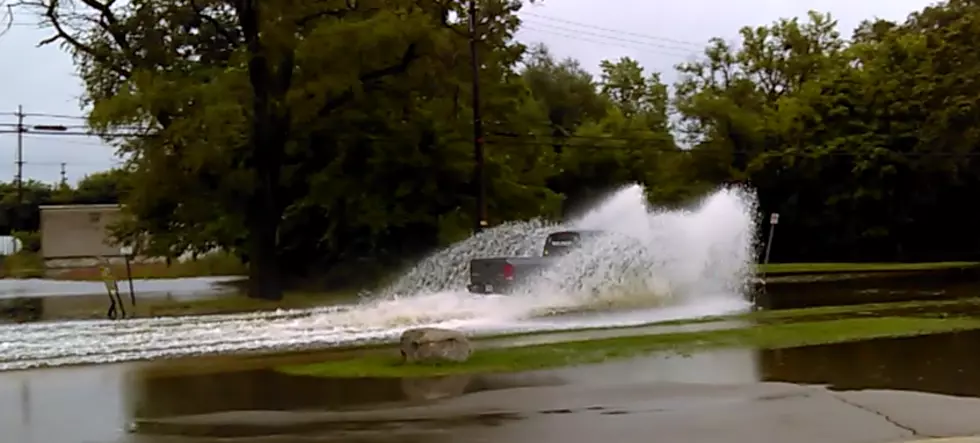 West Michigan Road Closures Due To Flooding
Eric Meier/TSM
Yesterday, we had some storms roll through and combined with unusually high temperatures, we have a lot of water with nowhere to go.  And that means flooding...
This morning, we've had several reports of road closures due to flooding.  Here is what we have reported so far:
Between Hesperia and Holton state highway blocked:
Maple Island Rd. (M-120) is CLOSED between 40th St. and M-82 (48th St.), at Cushman Creek.  Detour east to Dickinson Ave., but watch for high water on Dickinson, too.
Holton Rd. (M-120) is CLOSED by high water between Marvin Rd. and Maple Island Rd.  Detour onto Marvin and Maple Island.
High Water Blocking Local Roads:
Ensley Township: Cypress Ave. is CLOSED between 128th St. and 136th St.
Cottonwood Ave. is CLOSED between 124th St. and 136th St.
Buchanan St. east of 104th Ave.
Johnson St. east of 16th Ave.
East side of Grand Rapids:
Fulton St. is CLOSED both ways between Robinson Rd. and Cascade Rd., west of the Beltline.  M-DOT says Fulton will be CLOSED both ways until 8 a.m. — flooding.