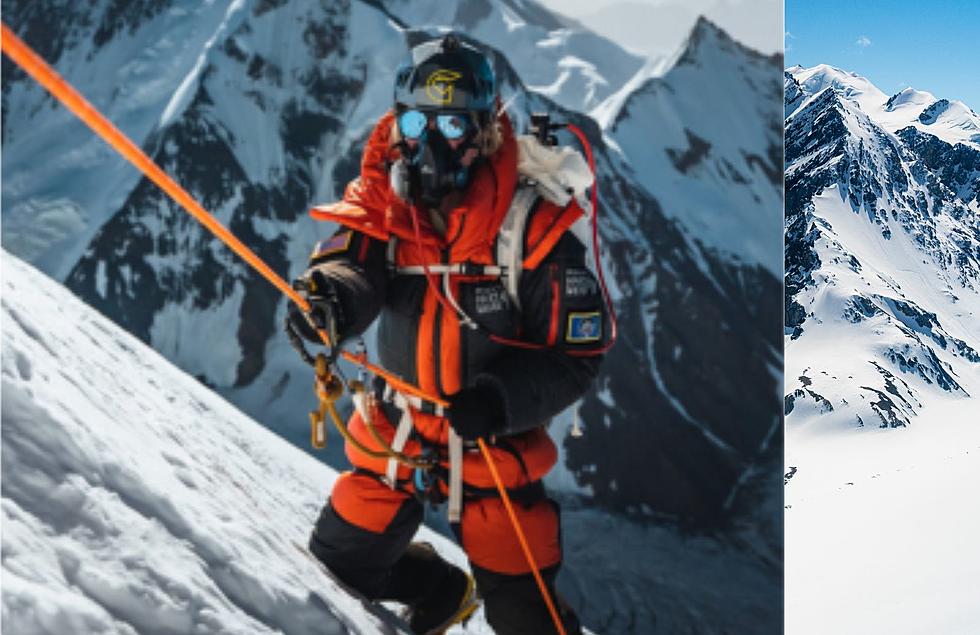 West Michigan Woman Becomes First & Only Woman To Climb The Seven Second Summits
Canva/Jenn Drummond
Nothing can stop a woman with a plan!
A West Michigan woman is the talk of the town after becoming the first and only woman to climb all seven of the second summits!
Incredible, to say the least!
Seven Second Summits
What are the seven-second summits? Wikipedia says that they are
"the second-highest mountains of each of the seven continents. All of these mountain peaks are separate peaks rather a sub-peak of the continent's high point. The Seven Second Summits are considered a harder challenged than the traditional Seven Summits."
K2 - Elevation: 8614 in Asia
Ojos del Salado - Elevation: 6893 in South America
Mount Logan - Elevation: 5959 in North America
Gora Dykh-Tau - Elevation: 5205 in Europe
Mount Kenya - Elevation: 5199 in Africa
Mount Tyree - Elevation: 4852 in Antarctica
Sumantri - Elevation: 4760 in Australia-Oceania
Jenn Drummond
Last month, Jenn Drummond, a Holland native, set a world record by completing the challenge of the seven second summits.
Jenn finished the challenge on June 1st after hiking Mount Logan in Canada.
She told News 8 that she never thought she would compete on such a big deal! But after her car flipped over three times in 2018, she decided to take a new outlook on life.
"It woke me up to the fact that we do not get to choose when we leave this world, but we sure get to choose how we live it."
Wow! Words to live by for sure!
Jenn Drummond has done exactly that!
Eight Weird Guinness World Records in Michigan That Can Be Broken
Achieving a Guinness World Record in Michigan may not be as hard as you thought. Check out eight weird Guinness Records that exist right now in Michigan.