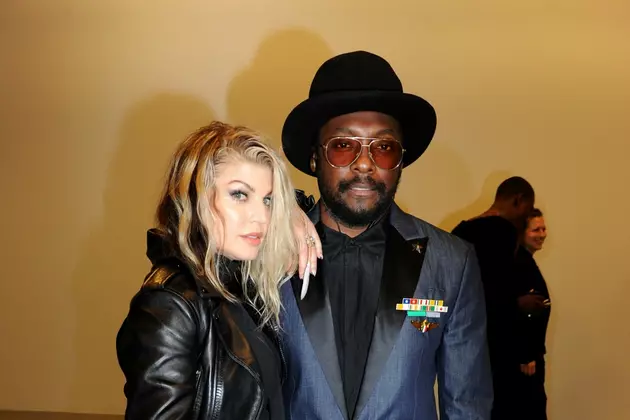 Will.i.am Denies Fergie Is Leaving The Black Eyed Peas
Eamonn M. McCormack, Getty Images
Lovers of mid-2000s mainstream hip-hop shed tears when it was recently reported that Fergie, a longtime member of Black Eyed Peas, would be leaving the group after 15 years of membership. In a recent interview with the folks at Ahlan!, will.i.am seemed to confirm the talented songstress is, indeed, leaving the group, now composed of just himself, apl.de.ap and Taboo. But on Twitter, he later denied the reports, calling them "lies."
"Since the beginning of Black Eyed Peas, we've always had amazing vocalists that appeared on the mic with us," he explained in the Ahlan! interview. "People like Macy Gray, Esthero, Debi Nova, Fergie. On Elephunk, there were several females that appeared on that album. Obviously Fergie was the featured female, but on songs like 'Lets Get it Started,' it's Noelle (Scaggs), and then Fergie, songs like 'Latin Girls,' it's Debi Nova, and 'Request Line,' it's Macy Gray. We'll always work with good females."
Will also spoke about "replacing" Fergie," who's a favorite of Vince Staples, further seeming to confirm she had indeed left the group.
"As for replacing, what people know The Black Eyed Peas to be, nobody is replacing Fergie," he revealed. "She's working on her solo project at the moment, we're on this brand-new experience, celebrating 20 years of Black Eyed Peas putting out music. We worked on a bunch of songs on her solo record, we're proud that she has her label, but Black Eyed Peas are pushing it forward in terms of content, technology and experiences on our new project, Masters of the Sun."
But on Twitter Friday (June 2), the B.E.P. leader retweeted an article saying it was the end for Fergie and the group and denied that report. "@Fergie is focusing on #DoubleDutchess & @BEP is doing #MastersOfTheSun...That doesn't mean @fergie is out of the group #BEP4ever," he tweeted.
There's no word on when Masters of the Sun will drop, but will.i.am confirmed that Nicole Scherzinger will appear on the project.
20 Hip-Hop Albums Turning 10 in 2017