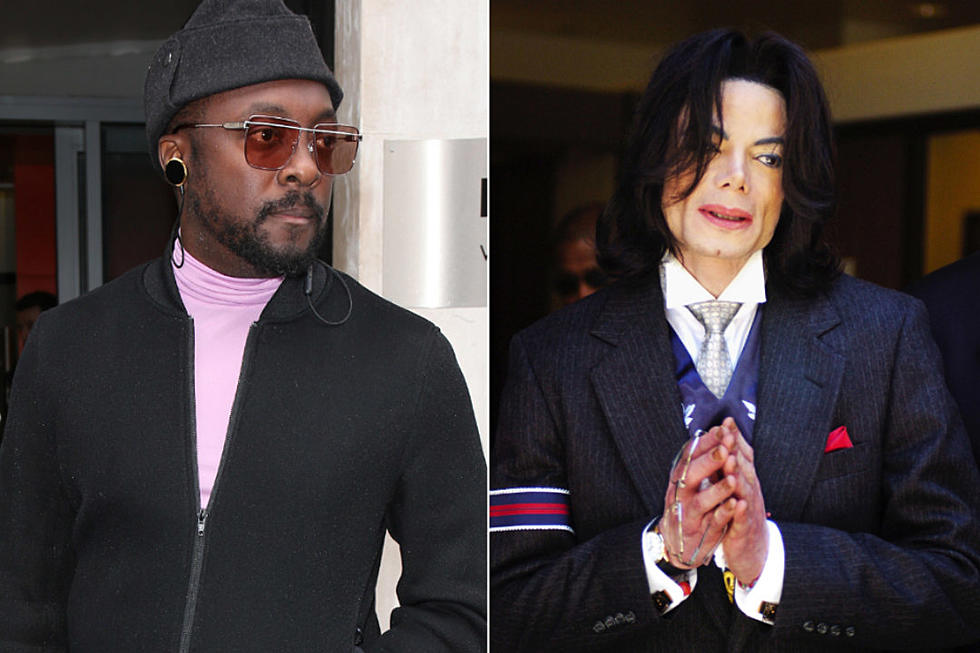 Will.i.am Defends Michael Jackson, Says He "Wouldn't Hurt a Fly"
Neil Mockford / Phil Klein, Getty Images (2)
The new HBO documentary Leaving Neverland has definitely called late music legend Michael Jackson's legacy into question over allegations that he sexually abused minors. Not everyone is believing the hype. Black Eyed Peas rapper Will.i.am has come to MJ's defense.
Will opened up on the topic in a new article with the Mirror posted on Friday (March 29). "I don't know what to trust or who to believe," Will.i.am said. "Who is behind it or what? Obviously it's money. All I know is it's a smear campaign. If he did it, then it's sad and inhumane. But if he didn't, then what is happening is sad and inhumane."
He also called it hypocritical to cancel Jackson's music because of the allegations. "I could name 1,000 other products that you still buy and still use that are owned by folks that have done the most horrendous things to people," he said.
Will and Jackson were close friends before the pop icon's death in 2009. The allegations have not changed his views of the singer. "The Michael Jackson I loved I will always love," Will added. "The person I met was the kindest and most genuine and big-hearted person, who wouldn't hurt a fly."
While not directly defending Michael's alleged crime, other rappers have come forward to talk about what the singer's legacy should be in the wake of the startling allegations, with artists like T.I and Juice Wrld saying Jackson's place in the pantheon of musical greats should go untainted. However, others don't exactly feel the same. Drake has removed his collab with Michael from his tour set list.
See 55 Hip-Hop Albums Turning 10 in 2019