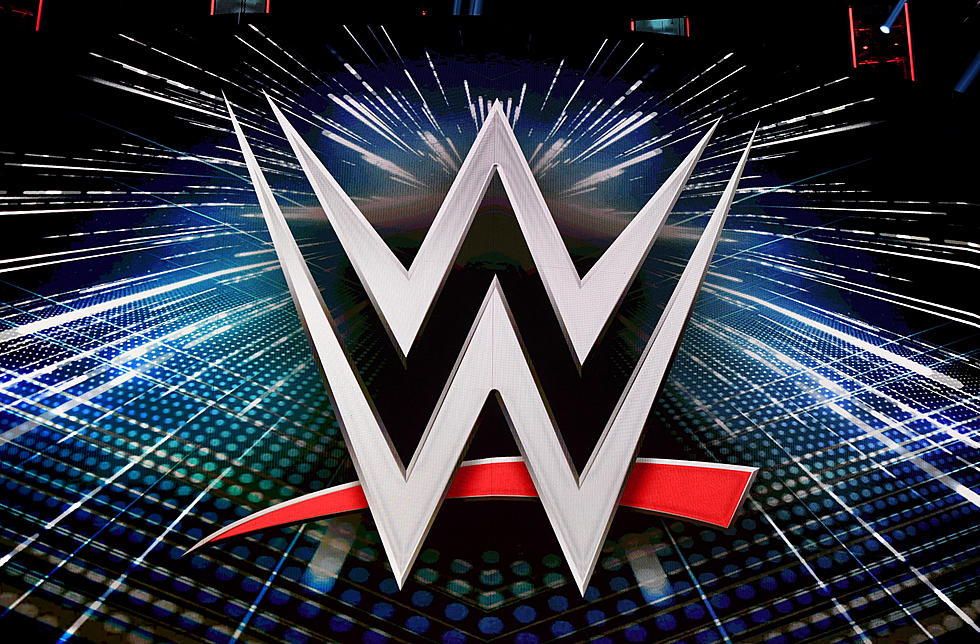 WWE Smackdown is coming to Grand Rapids
Getty Images
Finally... Smackdown... Has Come BACK... to Grand Rapids!
Check into the Smackdown Hotel
WWE's Friday Night Smackdown returns to Grand Rapids on May 20th at Van Andel Arena. This is the ninth time WWE is bringing Smackdown to Grand Rapids. The last time they did Smackdown in Grand Rapids was October 2017.
The first time they did it was in March 2004. On that episode Triple H's music plays, but Kurt Angle comes out instead. He announced that he would be the new SmackDown General Manager, following the resignation of Paul Heyman. He said that he had traded Triple H over to Raw, in exchange for The Dudley Boyz and Booker T, the former of whom would be competing later on, and the latter of whom comes out for mic time. Booker T was upset about being traded to SmackDown, which he believed was the minor leagues, and he is better than all the other talent in the back. Angle attempts to console him, which grants more boos from the crowd.
Card Subject to Change
With Wrestlemania in the immediate future, the announced lineup may be completely different by the time Smackdown rolls into Grand Rapids. So far the announced Lineup is Universal Champion Roman Reigns vs Drew McIntyre and SmackDown Women's Champion Charlotte Flair vs Naomi. Plus, so many more WWE Smackdown Superstars in squared circle action!
Lay the Smacketh Down on those Tickets
Tickets go on sale Friday, March 18th, prices vary with tickets starting at twenty dollars.
You can find tickets at Ticketmaster with options for Ringsider packages available through the Ticketmaster website.
42 Words Michiganders Just Can't Pronounce Properly
Michiganders have a pretty unique accent, and there are some words that we just don't pronounce quite right.