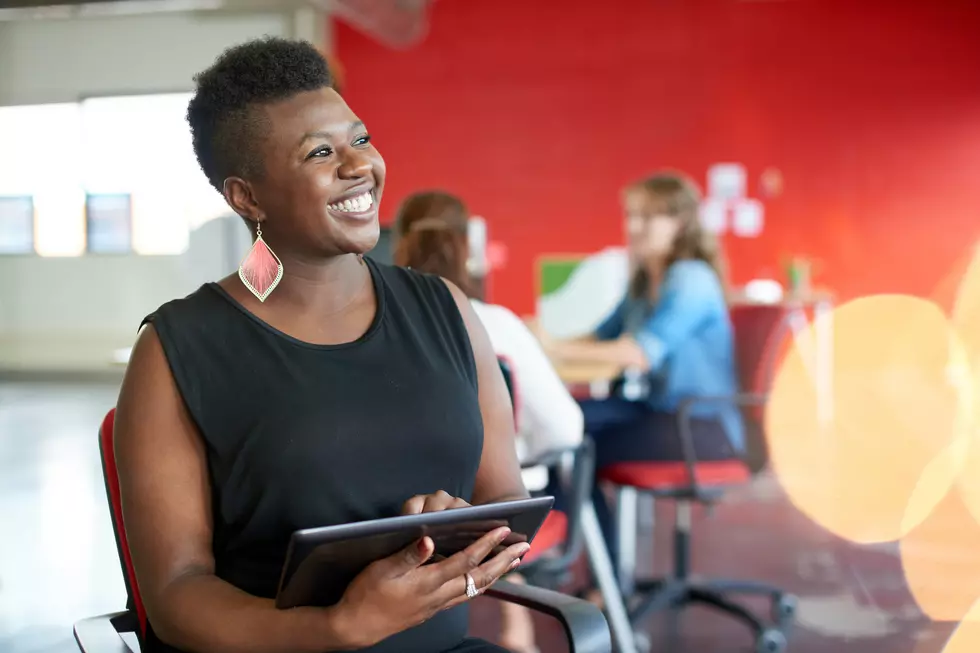 Your 7-Question Guide to Finding the Top Marketing Agencies
Getty Images/iStockphoto
When you're searching for the right marketing partner or SEO company for your small business, the pressure is on to choose the agency that's going to be a good fit for your long-term goals. Here are our suggestions for questions to ask a digital marketing agency or SEO company you're considering hiring.
1
What process will you use to help me meet my marketing goals?
If you ask how a digital marketing agency will help you meet your marketing goals, you're likely to get a list of products and services in answer:
Search engine optimization (SEO)
Web design
Social media management and advertising
Review monitoring
While this is useful knowledge to have, you're likely to learn more if you ask about the process. The digital agency should be able to give you a play-by-play of what you can expect before and during an online marketing campaign. Who will you speak to as you're getting started? What information will be collected? How will they handle content creation, and how much input and direction can you provide? Will you have a direct point of contact for future questions and edits, or will you need to go through an automated phone system or online support?
2
Do you have a proven track record of working with businesses in my industry?
If you're not a marketing expert and aren't sure of the best ways to marketing your business in your industry, you don't want to work with a digital agency who has no experience in your industry, either.
Instead, make sure the digital marketing agency you choose has experience working with other businesses in your industry. They'll use that knowledge and experience to craft a campaign that highlights what makes your business unique and reach the right people. They already know how to reach your target audience using online marketing and SEO, so you can expect a smoother campaign.
---
Want to learn more about working with an experienced marketing company? Let us know.
---
3
How do you handle content creation?
Content is king—especially when it comes to online marketing and search engine optimization. How will the digital marketing agency or SEO company handle content creation for your campaign? Will you be expected to provide ideas, drafts and outlines? Will they outsource to freelancers or contract writers and designers? Or does the agency have their own in-house team of content creators that's subject to their standards?
In any case, the agency should be open to hearing your ideas, and the content produced for your campaign should be consistent with the tone and level of professionalism your brand has established. The agency should also feel comfortable addressing content creation without your input—it all depends on how involved or hands-off you want to be.
4
How will you choose which keyword phrases to use to get my business ranking in search results?
Getting your website ranking on page one for your industry and location is a huge part of online marketing. If you're not on the first page of Google, you need to do everything you can to get there. A good SEO company can describe their SEO strategy and explain the process that will get your business ranking in online search results.
Who will choose the keyword phrases your site will be optimized for? How will they be chosen? What does the keyword analysis process look like? Will in-house SEO analysts complete the optimization, or will it be left to freelancers the agency has hired?
---
Ready to get some answers? Talk to a marketing specialist who can let you know what to expect from a partnership with us. Let's chat!
---
5
What can I expect your marketing plans to cost?
Most digital agencies have tiers of service, with each tier having a different base price according to the standard services included. Some agencies will offer personalization options, allowing you to add and remove specific products to your package according to your budget or needs, while others will offer standard packages that can't be personalized. These are likely to be cheaper; however, going with a standard option could negatively impact your marketing campaign by not hitting all the points your business needs to succeed.
6
When will I see results?
SEO in particular takes time. Depending on your rankings when your campaign begins, you could start seeing improvements in as soon as three months—but it could take much longer. Don't let that stop you.
The best time to plant a tree was twenty years ago. The second best time is today.
The right digital marketing agency should be able to provide a realistic timeline and temper your expectations. Organic SEO is a huge asset for businesses of all sizes, so getting to the first page the right way will have lasting benefits.
---
---
7
How will you measure the success of the marketing campaigns you're recommending?
Numbers! The digital marketing agency should be able to back up their results with numbers and stats—not just a "trust us, it's working." You should be able to access or view the analytics for your campaign on a regular basis. The numbers don't lie, and you'll be able to identify trends and determine what's working and what's not.
Now that you have a better idea of the criteria to look for when selecting a digital marketing agency, get out there and start asking questions! The right marketing partner for your business is out there. Their answers to these questions should help you make the right choice for reaching your long-term business goals.

Ask Us!
Curious to see if our particular services are a good fit for your business's marketing needs? Click the button below to fill out the form to start a conversation with a digital marketing specialist and learn how our products can help you get found online, attract customers and grow your business.