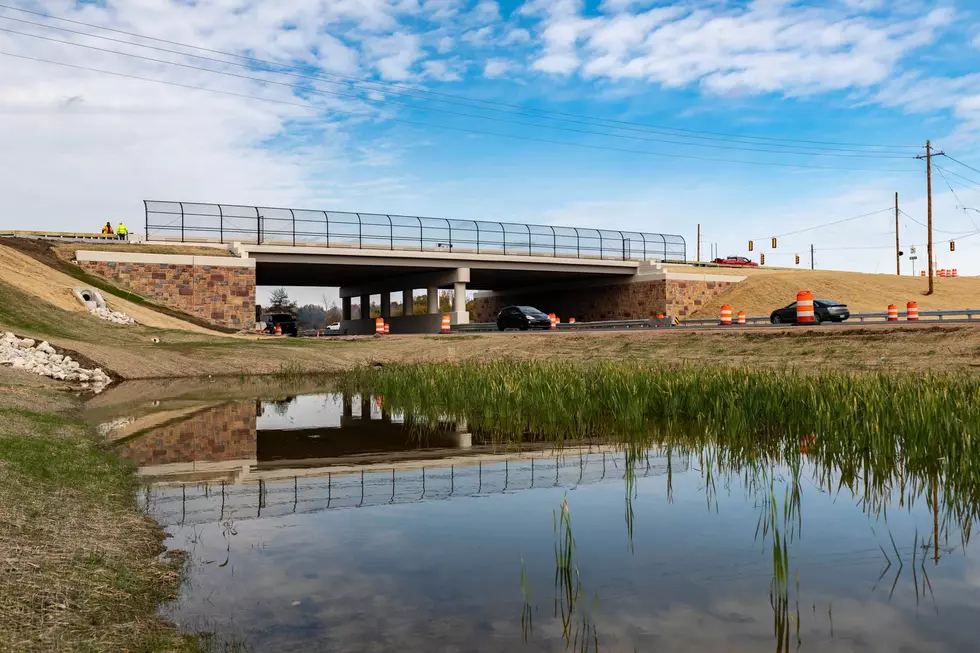 100th Street Bridge is Reopening Meaning No More Hits
Sara J. Martin [Michigan Department of Transportation via Facebook]
2018 was a big year for the 100th Street Bridge. It seemed as if almost every other day it was making headlines for getting hit, and while it was flattering for the bridge it was starting to get a bit overwhelming.
After getting hit a total of 13 times that year, enough was enough, so it was decided that the bridge would be getting an upgrade. It was demolished back in March of this year and after months of work, the new overpass is ready to open and show off its new look.
MDOT shared the news on Monday that the repairs have been finished at the interchange and bridge at US-131 and 100th Street in Byron Township. Not only was the bridge rebuilt but it was widened from Division Ave to about 1,000 feet west of US-131. A 14-foot-wide pedestrian path was also added over the freeway with a connecting sidewalk.
The rebuilt and widened bridge accommodates dual left-turn lanes on the bridge, left and right-turn lanes at the ramps, and traffic signals at both intersections, to improve traffic flow and safety.
The bridge was built in 1957 and had a clearance of 13 feet, 1 inch. Its new height, according to MDOT, meets the modern standard minimum of 16 feet, 3 inches.
Closure of the bridge will remain until the 23rd during the day so workers can clear everything up for the season.
The bridge itself was also excited about the news as it shared its first Facebook status in a month with a hilarious meme.
We've missed you too! I'm hoping that even with a fancy new makeover the bridge doesn't get too bougie and continues to post updates on social media.
Road workers celebrated this joyous occasion with the shortest ribbon cutting ceremony ever. You can also get an aerial view of the new bridge in the video below.
Enter your number to get our free mobile app
The Best Social Media Posts from the 100th St. Bridge