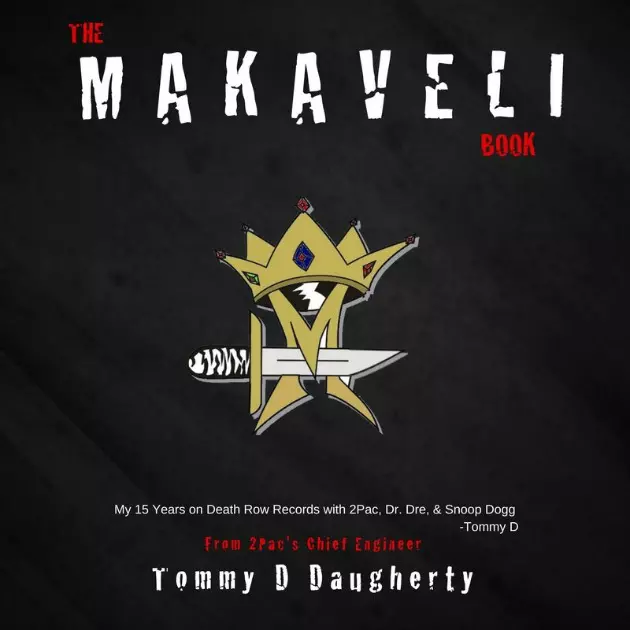 2Pac's Engineer Tommy D Starts Kickstarter for 'The Makaveli Book'
@tommyddaugherty via Twitter
2Pac was a man on a mission when he walked out of a prison cell and into Death Row Records' studios in the fall of 1995. From October of that year to September 1996, the late West Coast legend is said to have recorded upwards of 167 songs, and apparently veteran music engineer Tommy D worked alongside 'Pac nearly every step of the way. Now he's working on a book about the experience, and he's started a Kickstarter to fund it.
According to Ben Leinen, who's operating the Kickstarter page and writing the book, Tommy was one of 'Pac's most frequently used engineers and served as the chief engineer of The Don Killuminati: The 7 Day Theory. The project— which is commonly referred to as the Makaveli album—was the last full body of work 2Pac recorded. On the page, Ben writes that Tommy's never been paid for his work on the album, which has sold over five million copies since being released about 21 years ago.
Leinen says he's taking on the mission of writing The Makaveli Book, which he says Tommy's been working on for the last seven years, in order to make right of the wrongs apparently done to the engineer. Tommy's wanted to put this book out for a while, but his job as a full time engineer and the legal logistics of publishing books while dealing with Death Row have made it difficult.
According to Leinen, The Makaveli Book will include quotes from 2Pac, bits of wisdom about making it in the music industry, info on the East Coast/West Coast "war," and behind-the-scenes stories about the recording of albums like Snoop Dogg's Doggystyle, Dr. Dre's The Chronic and, of course, 2Pac's The Don Killuminati: The 7 Day Theory. Sounds dope.
The Kickstarter's goal is $25,000. You can contribute to it here. As of this writing, it's at $1,740.
See 40 Hip-Hop Albums Turning 20 in 2017