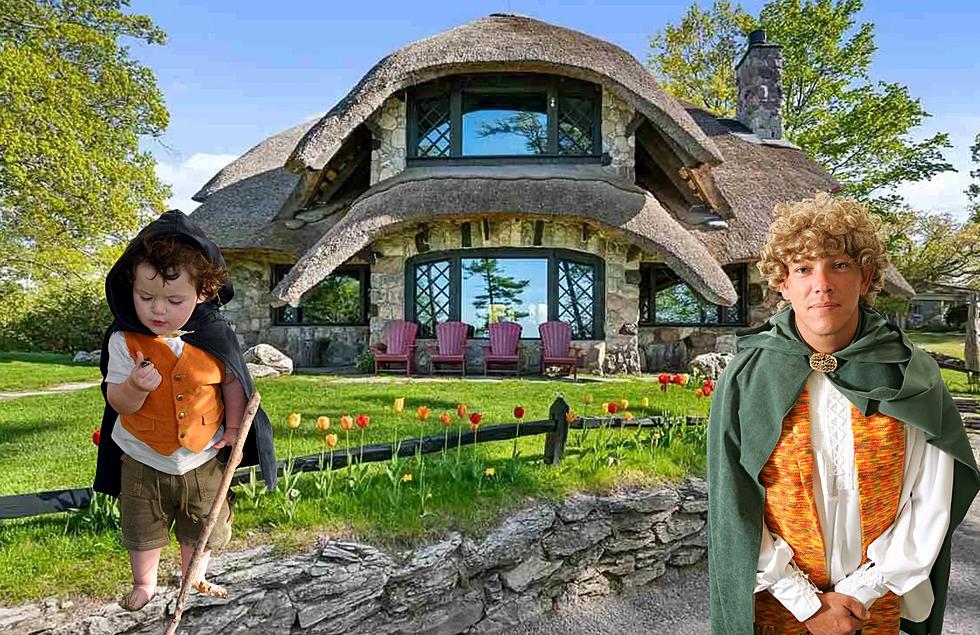 Live Like A Hobbit At This 5 Million Dollar Charlevoix Home
Canva
I am always looking for weird and unique homes right here in Michigan.
At this point, I should make it a series.
However, I think I have found another that is perfectly weird and beautiful.
One of the most expensive houses in all of Michigan is fit for a Lord Of The Rings character.
Charlevoix House
With seven bedrooms and 15 total rooms, The Thatch House has so much to offer.
"Ascending from its original 1918 roots, when it was crafted by the renowned builder and visionary, Earl Young, this remarkable home underwent a 3-year masterful transformation in 2015 by owner and visionary Dr. Michael Seitz."
Plus, there is a separate guest house for even more space for you to keep or rent out.
"The main house also features a media room, a wine cellar, a private patio, two original fireplaces, plus a third fireplace in the second-floor family room, and in-floor heating throughout, ensuring warmth in every step. The crowning glory is the gently sloping natural reed roof, a testament to true craftsmanship, crafted from the finest natural thatch, hand-reaped in Europe, and thoughtfully transported to the US. The Thatch House is a once-in-a-lifetime discovery, offering world-class surroundings and a profound sense of wonder."
Charlevoix is a beautiful city and The Thatch House is only a
" leisurely walk or bike ride away lies downtown Charlevoix, a vibrant tapestry of delightful restaurants, charming shops, the picturesque marina, inviting beaches, the cultural heart of the public library, the art center, and a plethora of other enticing destinations."
Do you think this house is worth the price tag?
Check out your new Hobbit sanctuary below
Live Like A Hobbit At This 5 Million Dollar Charlevoix Home
Holy Church! This Ohio Home For Sale Is A Gothic Dream!
It may look like a gothic church on the outside, however it has been completely renovated! Take a tour through this Gothic church turned home.