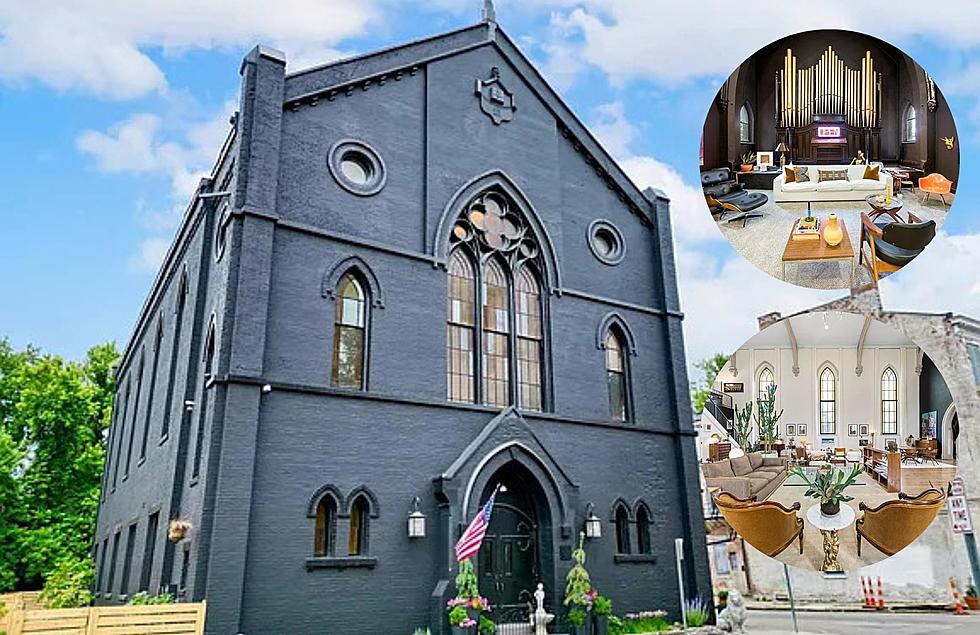 Holy Church! This Ohio Home For Sale Is A Gothic Dream!
Canva
After seeing the Barbie movie, there has to be a Gothic Barbie that would make this her new dream house.
While it may look like a dark church, the inside of this home is so bright and inviting!
Let's take a trip through.
Ohio Gothic Mansion
This Gothic church turned home was also an Airbnb, according to the Instagram account.
"Extraordinary church-turned-home, offering private oasis in the heart of the city! Awe-inspiring interior that is inviting & breathtaking with ample space for comfortable living + entertaining. Meticulous yard w/potential parking lot. Own a piece of Cincinnati's history in walking distance to Findlay Market, TQL Stadium & other downtown areas"
Cincinnati Magazine interview the person who renovated the church, Abdiel Acevedo, about the process of making it to what it is now.
"There were parts of the church that he just couldn't part with—like the soaring pipe organ and the stained-glass windows. But there was also plenty of room to usher in the new. Bit by bit, craftsmen patched the plaster, painted walls, and built bedrooms and bathrooms where the pews once sat. Acevedo, an avid collector of all things vintage and eclectic, filled the space with Mid-Century Modern pieces, lush greenery, and decor sourced from antique stores and auctions (even getting into a bidding war with Jeff Ruby over the chandelier, which now hangs high in the kitchen rafters)."
Even Zillow Gone Wild got their hands on it!
"This former Cincinnati Church has a very Gothy exterior and a really cool interior? From what I understand from the listing there are 3 separate living areas within the former church and the main home is pretty pretty pretty pretty good??? $1,649,000. 5 bd, 6 ba. 9,765 sq ft. "
Acevedo did what he had to do with this renovation! It is truly breathtaking!
Take a look at your new Gothic dreamhouse below.
Holy Church! This Ohio Home For Sale Is A Gothic Dream!
It may look like a gothic church on the outside, however it has been completely renovated! Take a tour through this Gothic church turned home.