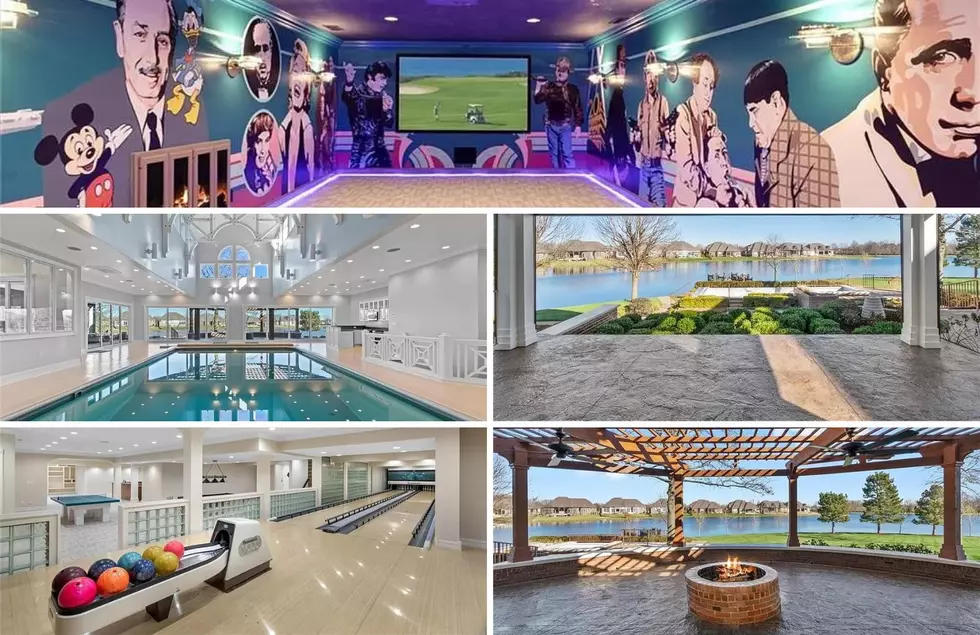 Look: This $7 Million Dollar House Is Worth Every Penny
Credit: Big Joe Pesh / Zillow / Carrie Holle Compass Indiana, LLC
Houses like this are why I spend way too much money on the Mega Millions and Powerball.
Located in Zionsville, Indiana (northwest of Indianapolis) this house is HUGE!
Cool Features That Come With The House
built-in washer and dryer in the bedroom closet
This house has so many amazing views, let's check it out.
Indiana Home Has A Bowling Alley, Giant Swimming Pool and 14 Bathrooms
This house could hold an entire family and some friends. Located in Zionsville, Indiana it's on the market for just under $7,000,000. It comes with 8-bed rooms and 14 bathrooms. Let's take a look
This House Comes With An Iconic Golf Hole Straight Out The PGA
This house for sale in Illinois is impressive all by itself but the thing that's got people talking is the incredible replica of hole #17 of TPC Sawgrass. Let's take a look at this one-of-a-kind home.
Love Stripper Poles And Chains In The Bedroom? This Is Your Dream Home
If you asked someone what their dream home would look like you're bound to get various answers. I would love to have a three - four-bedroom house on a few acres of land with a pond in the back stocked with largemouth bass so I could go fishing every day when I got home from work.
Then there are homes like this that have some interesting things inside.