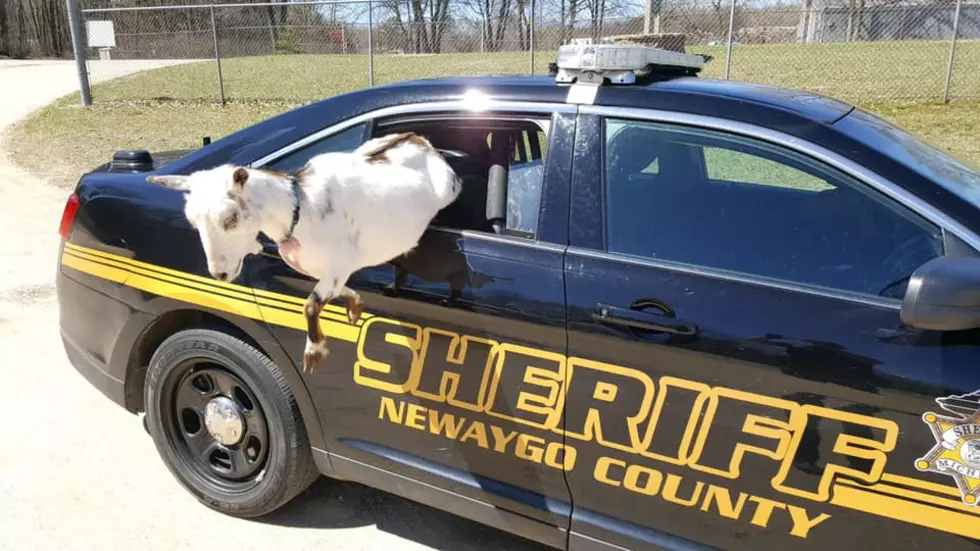 A Couple Of Goats Give Newaygo Co Deputies Chase Saturday Morning
Newaygo County Sheriff's Office on Facebook
The Newaygo County Sheriff's Department had their hands full Saturday as they chased down a few loose goats.
In an unusual Facebook post, the sheriff's department posted that their lasso training came into good use after the goats jumped out of the police cruiser that had been detained in.   The goats were caught wandering after they had escaped their usual home.  The post said the goats would be spending the weekend in the animal shelter, but after the post went up, they were able to identify the goats' owner as Stephanie Labelle.
She later commented on the post saying the goats were home once again and had been put in the chicken pen (or jail) until she could get the weak spots in her fencing complete.  Later in the day, she commented she had returned from Menards and thought she had the fencing all fixed.  Of course, that is until the goats are goats and find the next hole.
I'm just impressed the Newaygo County Sheriff actually had someone with lasso experience.