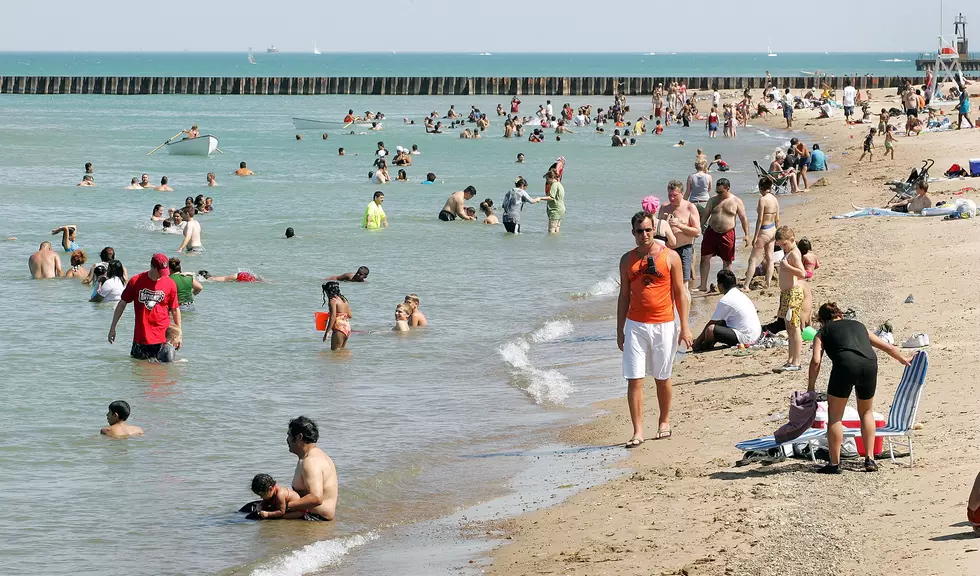 Be Careful! The Lake Michigan Water Is Still Cold
Getty Images
The National Weather Service issued warnings this morning after two people drowned in Lake Michigan over the weekend.

The weather is definitely heating up with temps hitting close to 90 Monday and over 90 Tuesday, but the local waters are still pretty cold. And that could cause problems.
The warnings concern the temperatures in the big lake and how they impact swimmers.
Be cautious in cold water. The air temperatures may be warm, but the water temperatures in the Great Lakes may not be, especially this time of year. Temps can be as cold as the 40s and 50s, which can cause hypothermia within 1 hour. Did you know that suddenly entry into cold water (falling or jumping) can lead to cold water shock? Drowning can be instantaneous. Wearing a life jacket significantly increases your survival chances. For more information on cold water and hypothermia, visit www.weather.gov/safety/coldwater #SummerSafety
As always, enjoy a refreshing dip, but know your limits and be careful out there.
Enter your number to get our free mobile app
Mini Picnic Table Squirrel Feeders are THE BEST