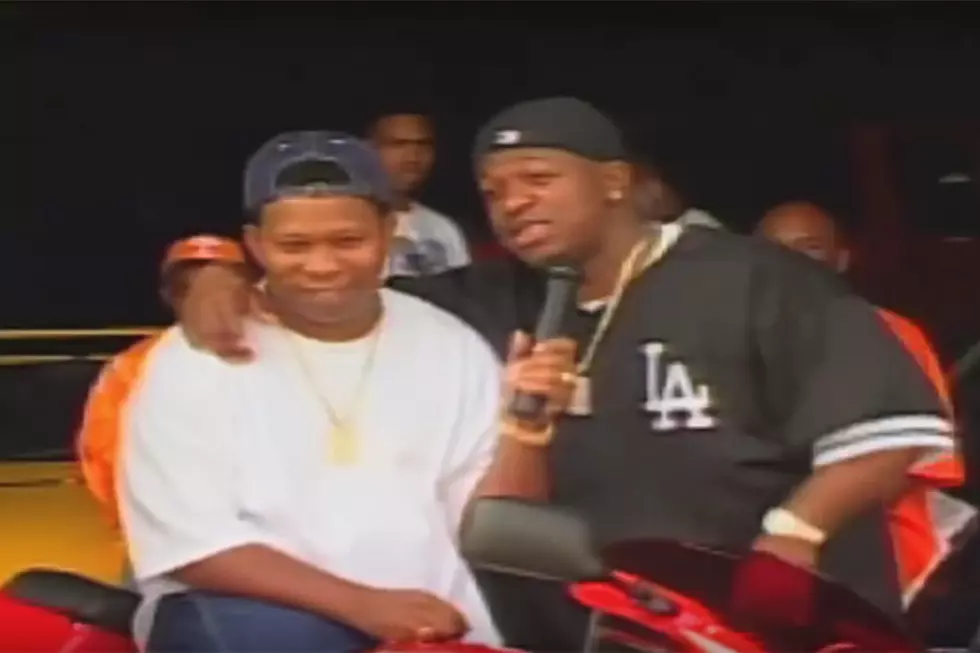 Watch a New Trailer for Cash Money Records Documentary 'Before Anythang'
Apple via YouTube
As one of the biggest hip-hop labels of the late-'90s and early-2000s, the rise of Cash Money Records is a fascinating story, and Apple Music and Birdman want to take you behind the scenes.
Releasing exclusively on Apple on Feb. 16, Before Anythang: The Story Behind the Cash Money Records Empire will give viewers an in-depth look at Birdman's rise to the top. "This in-depth documentary explores the journey of one of the most successful rap label owners and entrepreneurs in modern music history," reads a press release for the film.
"From the death of his mother when he was a small child to learning how to hustle at the feet of his father; from the streets of New Orleans to traveling the world, Bryan created the world he envisioned as a boy," it continues. "His is the great American success story. From humble beginnings emerges the legend, this is the story of how it all began."
In the trailer, early shots of Birdman in his pre-Cash Money days can be seen. "Being in jail, I learned a lot," Baby is heard saying during the trailer. "So, when I do get on the block, I'll be smarter, wiser–do it my way."
Along with pictures of a young Birdman, the Before Anythang trailer also features shots of the record label's early days, including a picture of a young Lil Wayne and a clip of the Hot Boys performing.
Check out the trailer for Before Anythang: The Story Behind the Cash Money Records Empire below.
See 60 Hip-Hop Albums Turning 20 in 2018