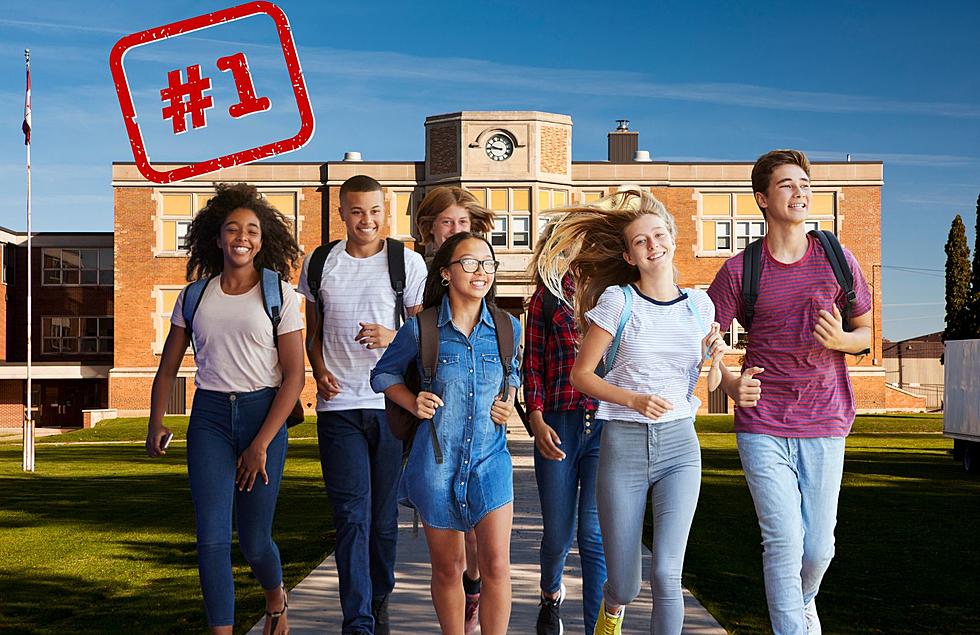 Only One Michigan High School on the list of Best High Schools in the US
Canva
It is almost back-to-school season in Michigan.
With the new school year approaching, it is extremely important to make sure your little one is in a really good school system.
There are so many incredible schools in Michigan. So, it may be hard to choose the best one. However, 24/7 Wall St found the 50 best public high schools in the United States.
Best Michigan High School
While it is not high up on the 50 best high school list, it is still a huge achievement to make this list.
Sitting at number 41, International Academy has been listed as one of the best high schools in the entire country.
In 2022, U.S. News ranked International Academy as #52 out of the best high schools in the country,
There are also ranked as #3 in Michigan high schools, #2 in Detroit, MI Metro area high schools, and #156 in STEM high schools.
Founded in 1996, there are multiple locations for the International Academy.
"It is a magnet school that has expanded to three campuses within Oakland County, with thirteen member school districts."
The high school is listed as one of the best for students who are striving to be in IB programs.
"Commencing with ninth grade, it provides a unique blend of rigorous academic standards, practical and career-related learning as well as personal development opportunities. The IA is the second largest IB Diploma granting high school in the world and our Diploma Program acquisition results remain exceptional with 370 graduating seniors in 2019. The IB's Middle Years Program in ninth and tenth grades help build the skills necessary to be successful in later years."
Here are a few stats that the survey compiled.
> Student-teacher ratio: 1524:1
> Avg. graduation rate: 90%
> Avg. SAT score: 1400 out of 1600
> Avg. ACT score: 32 out of 36
> Students enrolled in at least one AP course: N/A
> Total enrollment: 1,524
Do you think that this is the best high school in Michigan?
Check Out the Top Ten Party Schools in Michigan
According to
Niche.com
, there are the biggest party colleges in the Mitten State in 2023 based on student reviews and nightlife statistics.