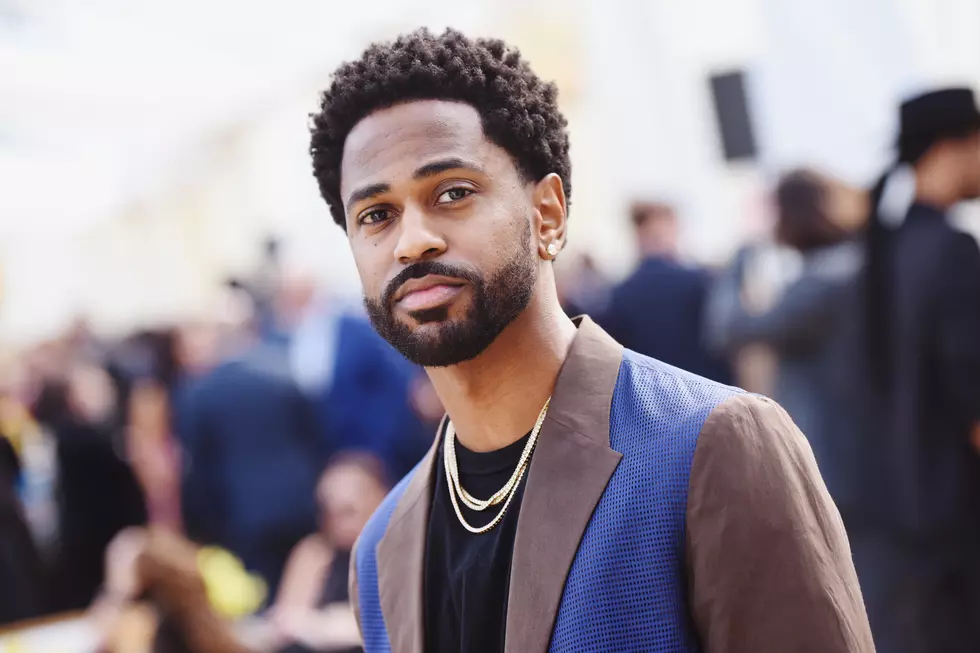 Big Sean Claims Holistic Doctor Cured Him of Heart Illness When He Was 19
Vivien Killilea, Getty Images
For his new album, Big Sean is apparently opening up like never before, and one of the revelations he makes deals with a potentially life-threatening illness he faced as a teenager. Apparently, it's an issue that was miraculously cured.
Speaking with Entertainment Weekly in an interview published on Tuesday (Oct. 15), Sean provided them with a listen to his new song "Lucky Me." On the track, Sean relives a moment a holistic doctor cured him of a heart illness.
"Lucky me, I was diagnosed with a heart disease at 19/Doctors said they had to cut it open put a pacemaker on it to put it back on beat/'Til my mother took me to holistic doctors and they prescribed me magnesium for two weeks/Went back to the regular doctors and they said, 'Huh? damn, looks like we don't need to proceed," Sean spits on the track.
Addressing his plans to offer more introspection, Sean says it was time to open up more about his life.
"I've never talked about certain things in my life," Sean says of why he rapped about this instance. "It just kind of made me realize I need to really express some of these things."
Elsewhere in the interview, the G.O.O.D. Music artist, who released a song called "Single Again" earlier this year, speaks on his reasoning for deciding to focus more on himself.
"When I turned 30 and I moved to Slash's old house in Beverly Hills," says Sean, who signed to Roc Nation Management a few years back. "It's like a dream house, a dream neighborhood. And I was the most unhappy I've ever been in my life, and that really don't make sense because these are some of the things that I always wanted. That's when I realized that all these things that are conditional can't really give me the unconditional love that I was in dire need of. That you come to a point in life where you realize that the car, the house, whatever it is that you thought you wanted, was just a temporary fix. And what I really was looking for was the fulfillment that only following your heart and being passionate can give you. I took some time to work on myself and I was able to have a good therapist, good mentors… I truthfully feel like it'll really shine through on the full album."
See Photos of Every XXL Freshman Ever Inducted Into the Freshman Class Over the Years