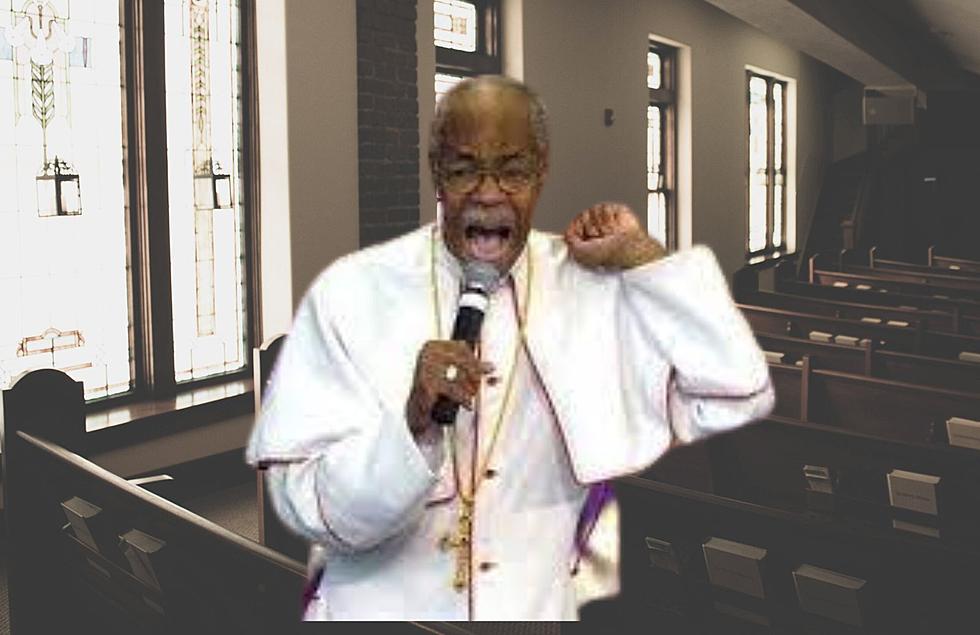 Bishop William C. Abney: Community Leader & Pastor of Bethel Pentecostal Church Abundant Life Center
canva
All month long, the Grand Rapids Historical Society and I will be sharing Black History facts that have taken place right here in Grand Rapids.
If you missed the last one, you can learn about Dr. MaLinda Prince Sapp – educator, pastor, women's, and community advocate.
Today's Blackity Black History Fact is all about Bishop William C. Abney, a community leader, and Pastor of Bethel Pentecostal Church Abundant Life Center.
Bishop William C. Abney was born September 9, 1927, in Detroit, Michigan. William graduated from Northern High School after returning home from serving a tour of duty in the United States Armed Forces. He also graduated from the Detroit Barber College in 1946, and soon after opened his first barbershop.
He received his call to the ministry in 1950 and later attended the Detroit Bible Institute. William obtained an Associate Degree from Bethel Practical School of Theology and was ordained by the Pentecostal Assemblies of the World in 1960.
In June of 1961, Bishop Abney was elected pastor of the Bethel Pentecostal Church, first located at 556 Eastern Avenue, Grand Rapids, Michigan. After extensive remodeling, a new church building was built on the same site. The congregation grew rapidly, and the church remained at this location for only five years before buying a new church at 200 Madison Avenue.
After 20 years of continued growth and expansion at this location, Bethel Pentecostal Church became Bethel Pentecostal Church Abundant Life Center. This included the purchase of a new complex at 834 Lake Drive, SE, in September of 1994.
Known as the "The Church In The Heart Of The City, With The City In Its Heart," many local leaders and community advocates regarded Bethel as their church home. In July of 1995, the City of Grand Rapids honored him by naming the cross street Bethel was located on, Abney Avenue SE. This avenue remains located between Lake Drive and Cherry Street.
A well-sought-after preacher and teacher, Bishop Abney traveled nationwide often, ministering healing and restoration to broken families. An anointed Psalmist, with recording experience also to his credit, "I Won't Complain", performed by Bishop Abney and the Bethel Pentecostal Church Choir is recognized as one of the song's best recordings.
Active in the community on many levels, he served on the Board of Directors for the Grand Rapids Chamber of Commerce and was the President of the Emmanuel Empowerment Corporation. He was also a member of the Campaign Capital Cabinet for the Concerned Citizens Council. 
In 1997, Bishop Abney became the founder and president of the William C. Abney Academy, a public charter school that promotes positive change among the inner city youth. The academy remains dedicated to its mission to provide a new, high-quality educational option to parents. Today, The William C. Abney Academy is located at 1435 Fulton St. East.
A passionate family man, Bishop Abney and his wife Lorraine had four children: Janathan, Paula, Andre, and Dina, 13 grandchildren, and a growing number of great-grandchildren.
Bishop Abney passed away on January 23, 2007. More than 2,000 people attended his homegoing including Bishop T.D. Jakes and pastor Marvin Sapp. One Church Empowerment Center in Grandville, Michigan, was renamed Bethel Empowerment Church to revere Bishop Abney's legacy.
Through his quiet but powerful leadership and devotion to the Grand Rapids community, he helped countless men and women raise themselves up to live a fulfilled life through spirituality and education. We extend our gratitude to our ancestor Bishop William C. Abney for his love and service to the city. His unbreakable legacy here will forever live on.
LOOK: 50 essential civil rights speeches
Many of the speakers had a lifetime commitment to human rights, but one tried to silence an activist lobbying for voting rights, before later signing off on major civil rights legislation. Several fought for freedom for more than one oppressed group.
Keep reading to discover 50 essential civil rights speeches.