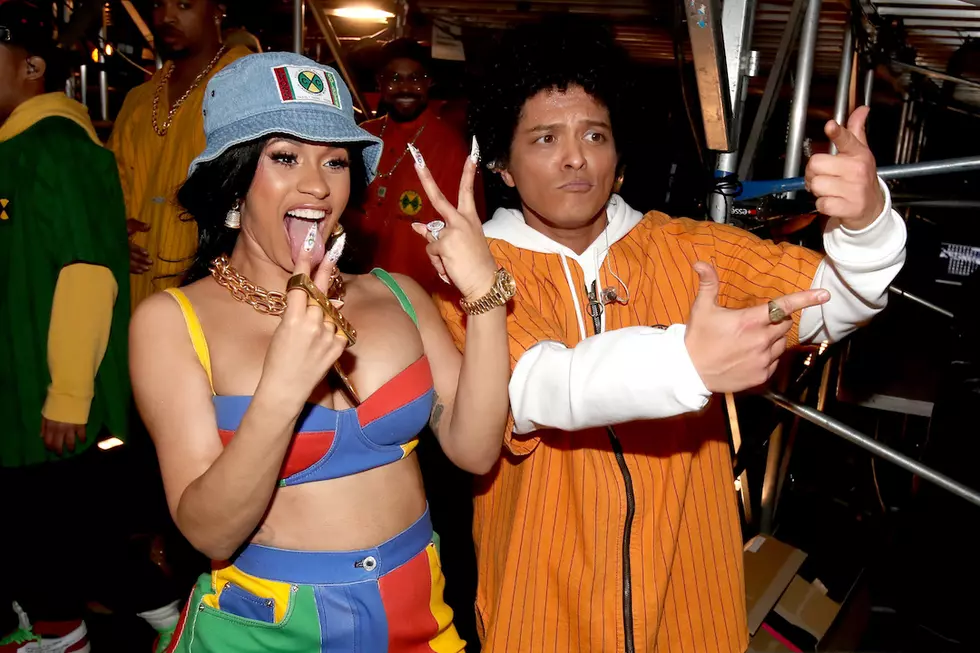 Cardi B Drops Out of Joint Tour With Bruno Mars to Care for Her Daughter
Christopher Polk/Getty Images
Before giving birth to her first child, Cardi B took a break from touring. The "Be Careful" rapper put her live shows on hold following the April 28 Broccoli Festival in Washington D.C., but said she would get back to touring in September just in time for the Bruno Mars 24K Magic Tour.
But now, Cardi has revealed she won't be joining Mars on the tour because she doesn't feel ready yet after giving birth to her first child Kulture. The rapper broke the news on Instagram on Thursday (July 26), telling her fans, "As of today I've decided I won't be joining Bruno on tour this Fall. I thought that after giving birth to my daughter that 6 weeks would be enough time for me to recover mentally and physically."
The Invasion of Privacy artist also said she thought she would be able to bring her daughter Kulture with her on the trek but doctors advised against that. "Not only am I just not ready physically, I'm not ready to leave my baby behind since the doctors explained it's not healthy for her to be on the road."
Cardi went on to apologize to her fans and also thanked Mars for understanding her situation. "I have to do what's best for myself and my baby!" she added. "Thank you Bruno for being so supportive and understanding."
Mars also shared a message for Cardi on his Instagram page, telling her that he and fans have her back in her decision. "Most important thing is you and your family's health. I know the fans will understand," he wrote. "You are absolutely doing the right thing. I also know we'll share the stage when the time is right."
While Cardi won't be joining the pop star on tour, he did say he will honor her every night by playing her hit song "Bodak Yellow." Mars' tour kicks off on Sept. 7 in Denver. No word yet on who will replace Cardi B.
Check out the Instagram posts below.
Check Out the 2018 Hip-Hop Music Festivals You Need to See