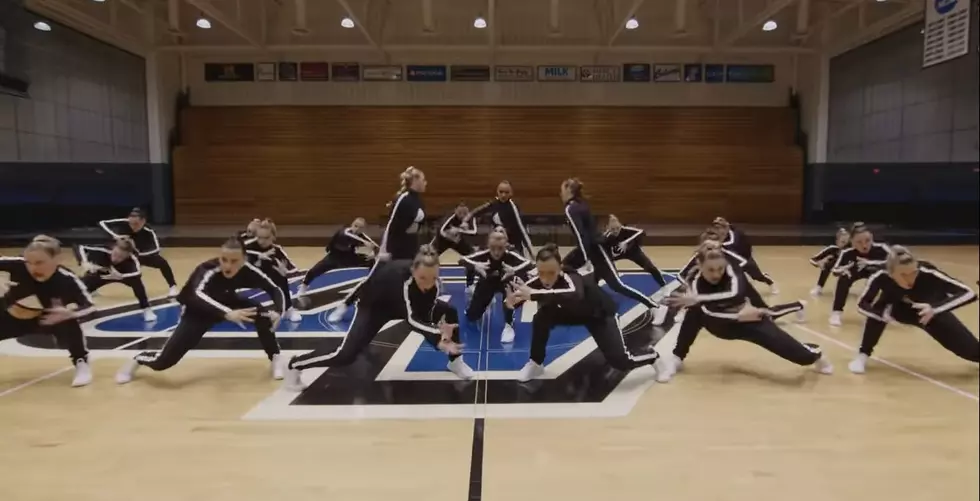 Champion GVSU Dance Team Goes Viral With Hip Hop Moves
GVSU Dance Team via YouTube
A video released by the renowned dance team at Grand Valley State University has gotten a lot of attention since its release last Monday.
The Team Is Fresh Off A National Championship
The GVSU Laker Dance Team just completed their 2021-2022 season by bringing home 2 more DTU National Championships in Division ll categories, Hip Hop and Jazz. Along with two division titles they are also proud winners of the Hip Hop Battle Cup.
The competition was held last month in Orlando, FL.
The team has club sport status with the University, meaning that they are self-funded to cover most of their costs.
The TikTok Video Has Had Over 246,000 Likes
The video was part of a routine that lifted the team to the title. This particular dance was choreographed by renowned dance team choreographer Sienna Lalau. It has been viewed over two million times, and was shared by the artist who came up with the song used in the dance 'Beethoven', KennDog, as well as the NBC World of Dance program.
The GVSU Lake Dance Team is coached by Katy Allen-Nyenbrink and Rael Orao. The team has won six national titles in team dance dating back to 2011.
You can relive some of their experiences in Orlando on their Instagram stories page. 
The 5 Craziest Tourist Traps in the Midwest