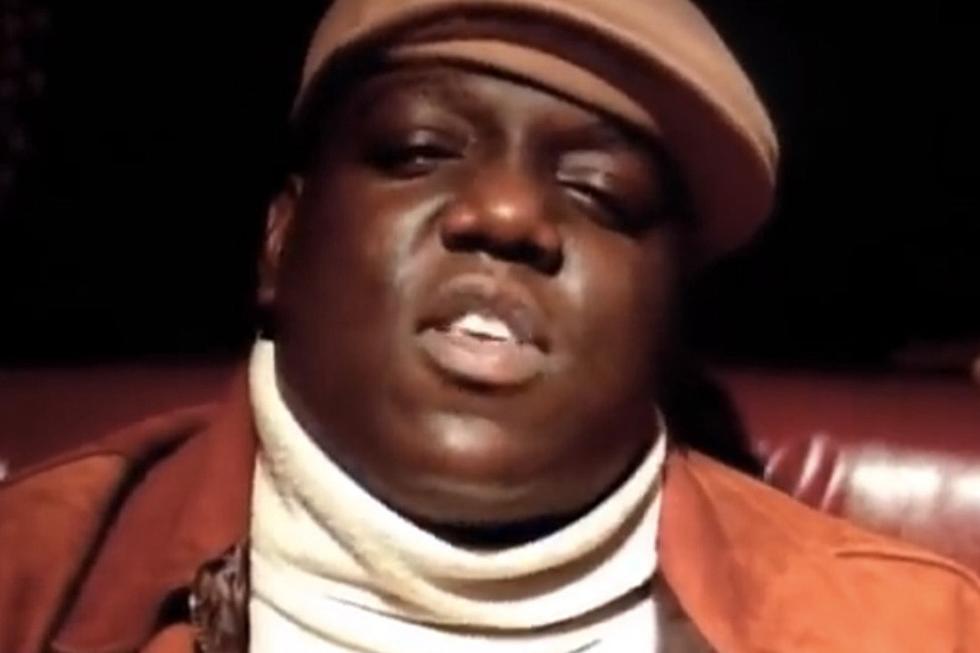 Christopher Wallace Foundation and Brooklyn Nets Partner for Community Holiday Campaign
Youtube via Bad Boy
The Brookyn Nets and the Christopher Wallace Foundation are partnering for a community holiday campaign called, Wonder Why Christmas Missed Us.
The campaign's name obviously derives from the classic Biggie line from "Juicy," and aims to "bring holiday cheer to underprivileged children across Brooklyn." As part of the campaign, the Nets will sell exclusive merchandise items at netsstore.com/Biggie that feature the classic line.
Proceeds from the merchandise sales will go to the Brooklyn Nets Foundation and the Christopher Wallace Foundation to provide presents for kids throughout Brooklyn.  The items will be available online starting today (Dec. 8), and the program will culminate with a holiday party at the Barclays Center on Monday, Dec. 18. Local kids will receive gifts at that time.
This isn't the first time a connection has been made between the Nets and Biggie. Earlier this year, Diddy and the Nets honored the late legendary rapper at the Barclays Center for "Biggie Night" in tribute to the 20th anniversary of his death. Biggie's 72 jersey was retired and raised to the rafters. The banner, which was presented during the halftime break, features the lyrics to "Juicy"—"Spread love, it's the Brooklyn way"—serving as a prominent reminder to his influence in Brooklyn and the world.
Click here for photos of the items that will be available for the holiday campaign.
Worst to Best: Every JAY-Z Album Ranked