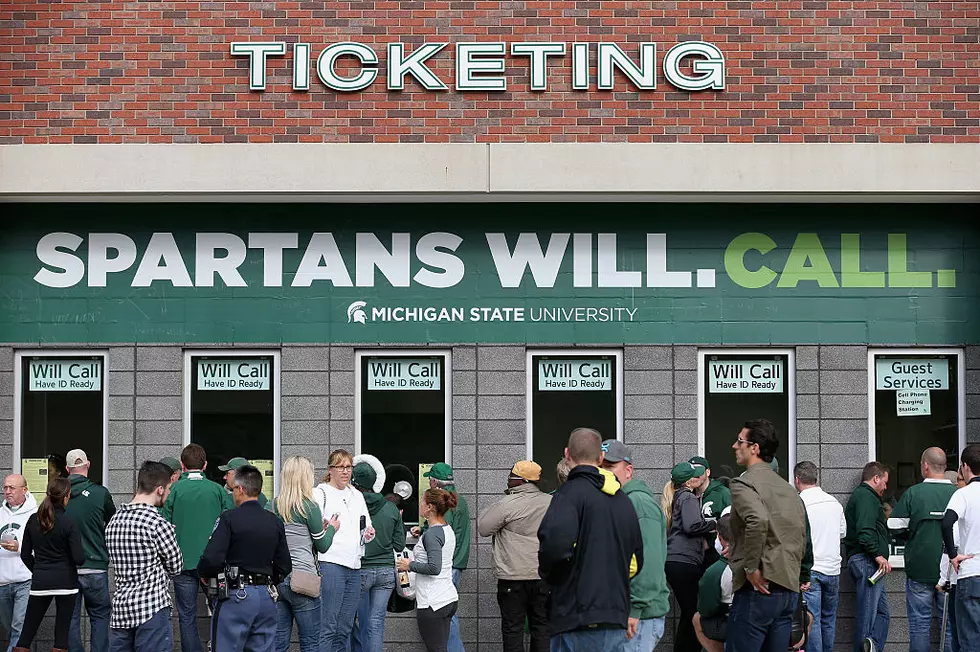 Comparing Sports Revenue, Expenses of Michigan, MSU, GVSU and WMU
Streeter Lecka, Getty Images
The athletic programs at the University of Michigan and Michigan State University are pulling in millions of dollars with both schools ranking among the nation's leaders in overall sports revenue.
Here's a look at their financial numbers along with Western Michigan University and Grand Valley State University.
Football Revenue/Expenses
University of Michigan had revenue of $124,928,493. Michigan's expenses for the year were $43,453,382.
Michigan State's revenue was $77,930,837. MSU's expenses in 2017 were $33,528,479.
WMU football revenue was $9,197,073 and expenses were exactly the same at $9,197,073.
GVSU football revenue was $3,016,323. Expenses were $2,651,709.
Men's Basketball Revenue/Expenses
The numbers were closer when comparing men's basketball teams.
University of Michigan men's basketball had revenue of $20,027,574 and expenses of $9,982,947.
Michigan State had revenue of $21,882,125 and expenses of $11,745,452.
WMU revenue was $2,344,233. Again, their expenses were exactly the same at $2,344,233.
GVSU had revenue of $744,441 with expenses of $753,539.
GVSU Women's Basketball
The women's basketball program at GVSU generated more revenue than the men's program at GVSU with $828,968. It was also more than the women's programs at Michigan ($438,156) and Michigan State ($665,469).
GVSU women's basketball had lower expenses too. GVSU's expenses were $764,583 while the women's basketball programs at Michigan and Michigan State each had expenses totaling over $4 million.
Enter your number to get our free mobile app