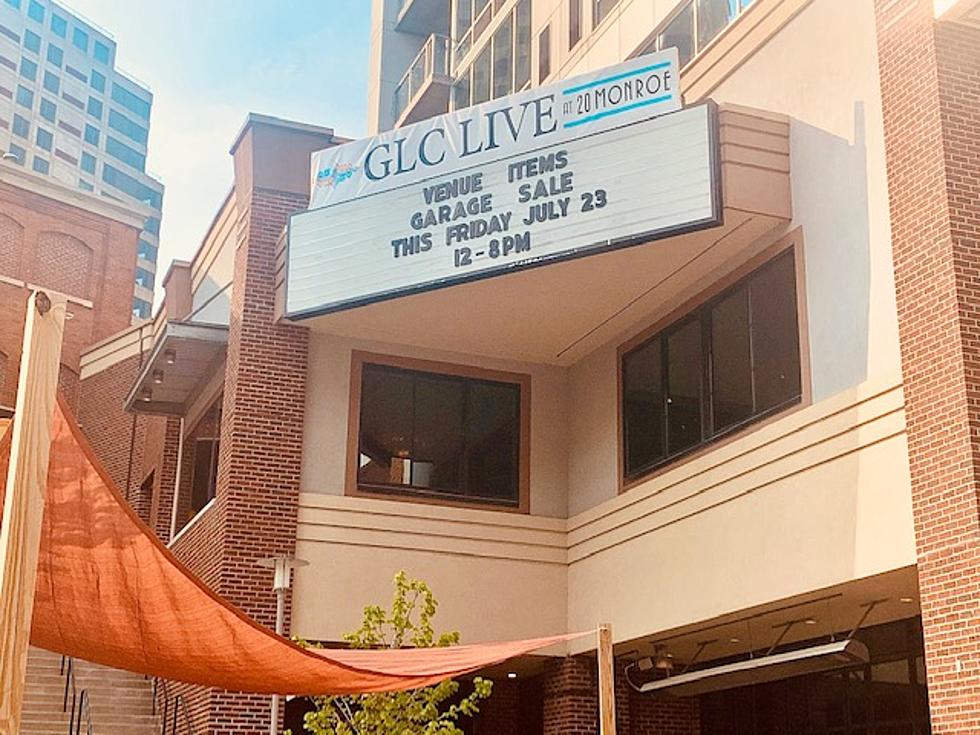 Downtown Grand Rapids Music Venue Holding Garage Sale Friday
Janna, TSM
Want to nab a piece of Grand Rapids' live music history? GLC Live at 20 Monroe (formerly 20 Monroe Live) is holding a garage sale this Friday, July 23.
The sale runs 12p.m. to 8p.m. at the music venue at 11 Ottawa Ave NW.
According to the Facebook event page, you'll be able to buy posters, decor, furniture and more at the sale. From the looks of some of the photos GLC Live at 20 Monroe shared, venue merchandise, clothing, and possibly some artist stand-up cardboard cutouts will be up for grabs as well. It sounds like some of the posters are signed too! The sale is card only and all proceeds will benefit their Posters for People local charity.
GLC Live says that the box office will be open during the sale too, if you've been looking to purchase tickets in person to an upcoming concert. Otherwise, due to the ongoing pandemic, their box office is box office is open on-day-of-show only. You can purchase tickets online at livenation.com.
Check out all the shows coming to GLC Live at 20 Monroe here.
The live music and entertainment venue, which can hold about 2,600 people, first opened downtown GR February 1, 2017. Last month, Live Nation announced that Gun Lake purchased the naming rights.
This past fall we learned that the Gilmore Collection, which owns 20 Monroe Live and the B.O.B. next door, had put them both up for sale. GLC Live is listed for $16.5 million by itself, and the The B.O.B. for $15.5 million. Packaged together, they are going for packaged together they are selling for $31 million. As of yet, no sale has been announced.
CHECK IT OUT: Detroit's Historic Majestic Theatre Complex For Sale
UP NEXT: Songs That Mention Michigan
We've put together a list of 50 songs that mention Michigan. Take a look and see how many you've heard! If you've heard all 50, congratulations, you're a true Michigander.