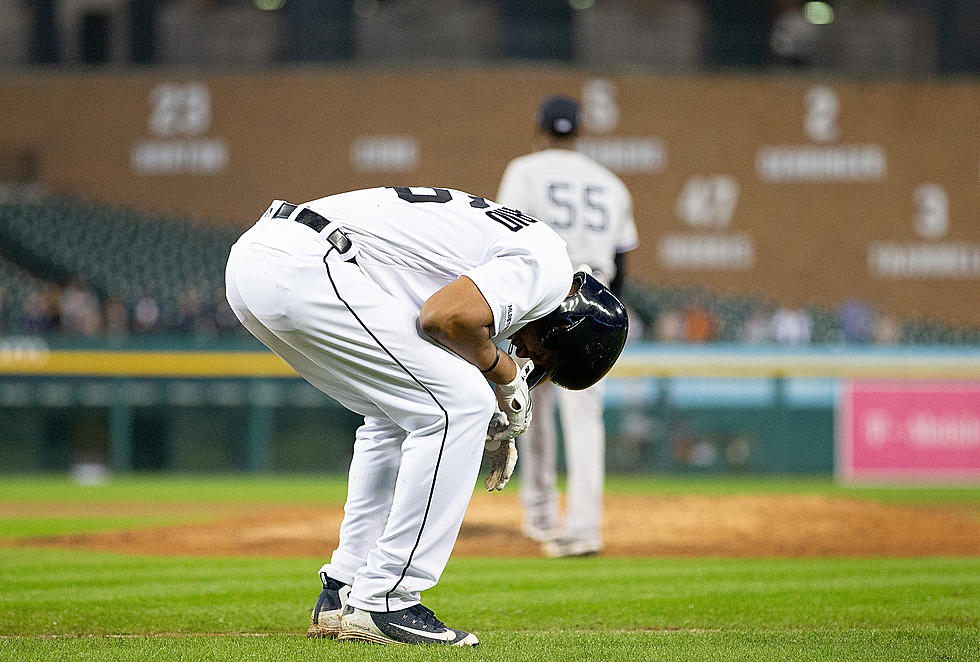 Flashback Friday: The Day The Tigers Broke With Tradition
Getty Images
This week in back in 1995, the Detroit Tigers rolled out new home uniforms. It didn't go too well with the fans.
25 years ago this week, new owner Mike Ilitch decided to add some color and life to the traditional Tigers presentation.
Ilitch told the team the new jerseys were to be worn at home on Sundays for the remainder of the '95 season.
This was a departure from the decades long tradition of a basic white button up jersey with a Tigerless Olde English 'D' on the left side.
The reaction among players and fans alike was instantaneous. They hated them.
"I vaguely remember it looked a little goofy," said Buddy Groom, the Tigers' starting pitcher that day told MLB.com.
"I think it had a goofy tiger on the left chest and a lot of orange on it. Sparky (Anderson, the manager at the time) was old school and said, 'This doesn't fit for home.'"
"It didn't go over very well," Trammell added. "The Olde English D, it's been there forever, and we don't want to change."
The Tigers lost the game that day 12-1, to the Boston Red Sox, and the jerseys? Well, the were never seen again. At least on the field.
"They show up from time to time on eBay as not game-worn," MLB jersey collector and aficionado Henderson told MLB.com, "but Russell [Athletic] made them to sell as not game-worn ones. But when the Tigers dumped them, all of those got dumped, too. There was a time on eBay when you could pick them up for next to nothing."
Enter your number to get our free mobile app
Fans Pay Tribute to Al Kaline