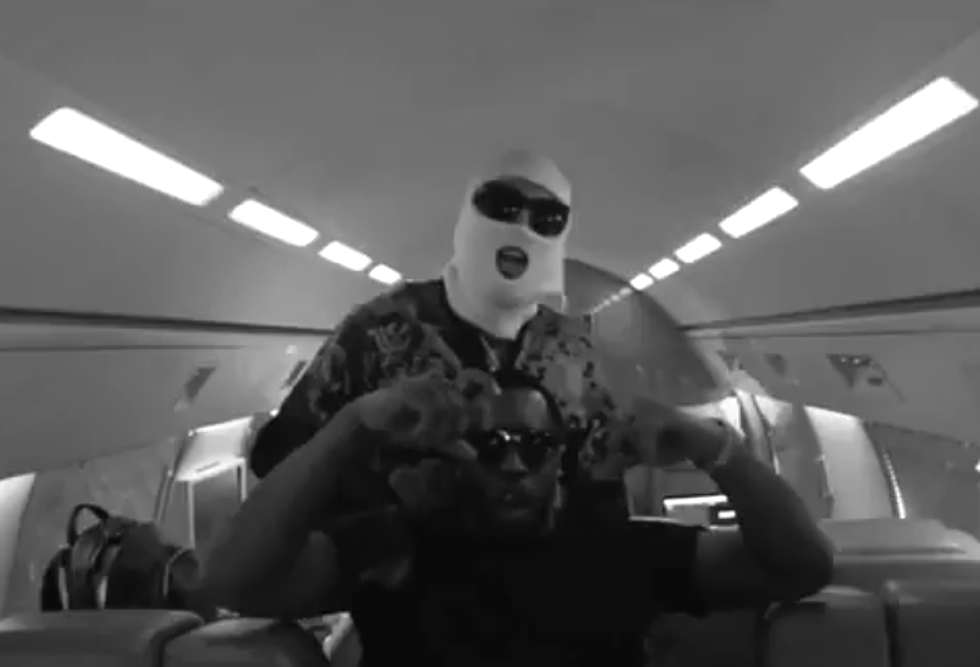 French Montana and Diddy Live the Lavish Life in "Can't Feel My Face" Video
Diddy and French Montana via YouTube
French Montana and Diddy are back with new music. A day after their single "Can't Feel My Face" leaked onto the web, the Bad Boys duo released the video for the new song. Produced by Honorable C.N.O.T.E., the video shows off their lavish lifestyles. Diddy is seen dancing around inside a private plane while French Montana wears a ski mask.
"Cocaine on the table, I wasn't always able/I watch these niggas get rich all in these fuckin' fables/They like to cook the numbers, we don't cook the numbers/We just want the summer, you can have that woman," Puffy raps.
The Coke Boys head honcho comes in strong for his verse, "I was whippin' on the stove and watchin' bootleg cable/I was whippin' on two pots like I was Hussein Fatal/I was diggin' through the crates like Big L, Joe Crack, baby/Have a shootout on that corner, right by Larry Davis."
2016 was a roller coaster year for French. He released huge singles such as "Lockjaw" featuring Kodak Black, which just went gold last month. However, his sophomore album Mac & Cheese 4 was scrapped because of a multitude of problems and later released as mixtape.
15 of Hip-Hop's Weirdest Album Titles