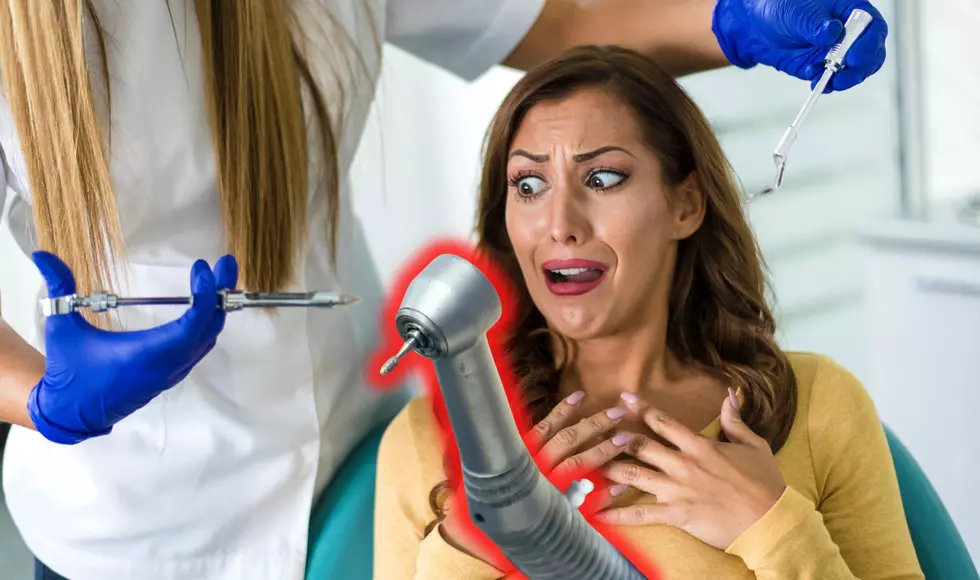 If You're Scared of The Dentist You Can Blame THIS Man From Kalamazoo
Canva
I personally have zero problems with going to the dentist, and this is coming from someone who once had 6 teeth pulled in the same day and screamed like a little b-tch the whole time. Now as an adult, if I've got a sore tooth, it literally affects every part of my day. So I have no problem with them now, but if you're not a fan of going to the dentist you can go ahead and blame your fear on this a-hole.
Okay in all seriousness George Green of
Kalamazoo
really is responsible for relieving the pain of so many people including me, as he was the one who created and patented the electric dental drill, which has helped millions of people as one post recently remembered him on the anniversary of his invention:
George Green of Kalamazoo, Michigan in the United States patented the electric dental drill. His drill was powered by an electromagnetic motor. For most of the 19th century, dentists relied on foot pedals to drive their drills, instruments that allowed them to try to save teeth instead of just yanking them. In 1868, Green himself had created a pneumatic version of a drill run by pedal-powered bellows. But his electric model is considered a turning point in modern dentistry. Patent number 159,028 was awarded to Green.
I personally think this guy is a mini hero considering some of the dental issues I've gone through, so please remember if you're scared of the dentist, it may be his fault, but he did it because he loves you.
12 Life-Changing Inventions That Were Created in Michigan
There have been plenty of game changing inventions that were invented within our beautiful state. Some of which have helped with travel, hospital care, breakfast, modern medicine and more. I had no idea about some of these inventions. It's pretty cool that these inventions came from Michigan. Check out
onlyinyourstate.com
for more.