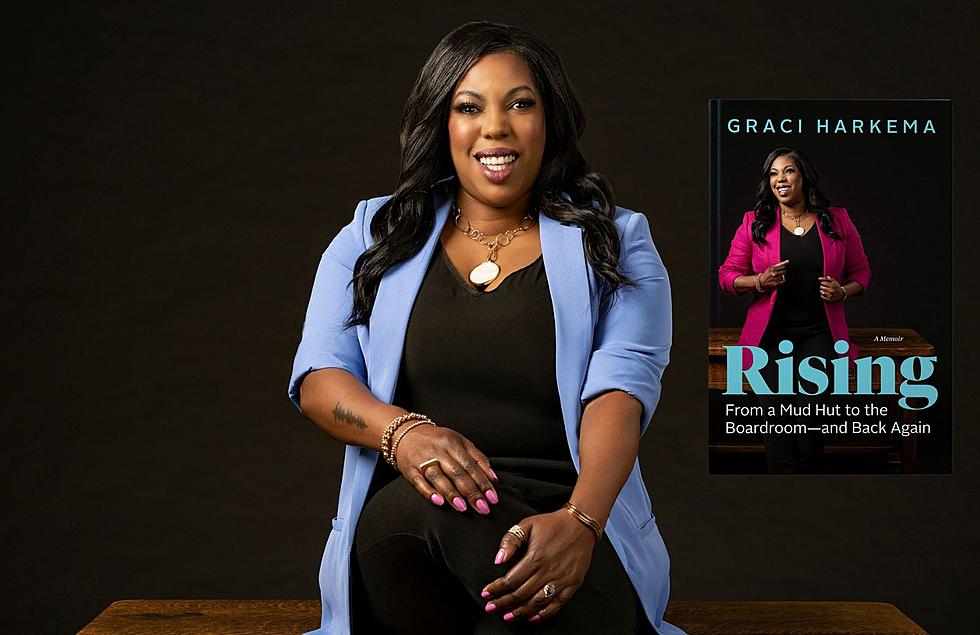 Grand Rapids' Graci Harkema Discuss Her Life Journey in New Memoir "Rising"
Canva
There are so many powerful and inspiring women in West Michigan.
With this one particular woman, her name, and her story has resonated with so many people.
Through her journey, she has chosen to help others in the Diversity, Equity, and Inclusion (DEI) space and has shared it all in her new memoir.
Rising: From a Mud Hut to the Boardroom — and Back Again
Born in a mud hat in the Democratic Republic of the Congo, Graci Harkema was fighting for her life at a young age. Soon after, she was adopted by an American missionary family, who later moved to Grand Rapids.
Through Graci's journey, she discovered that she did not feel like she belonged because she struggled to fit into the world around her.
"I wasted so much energy seeking the approval and acceptance of others. Belonging doesn't mean being accepted by other people's expectations. Belonging means accepting and loving yourself for who you are."
With every trial and victory that lead Graci to this current point, it inspired her to write her memoir, "Rising: From a Mud Hut to the Boardroom — and Back Again."
When I tell you, I was (and am) inspired! While Graci's story is quite different from my own, the similarities between them are plain as day.
Throughout the memoir, you explore her journey from growing up as an adoptee, to her taking control of her own story to becoming a successful consultant on DEI, racial injustice, LGBTQ+ equality and so much more.
Regardless of your background and life journey, I encourage you to pick up a copy of "Rising: From a Mud Hut to the Boardroom — and Back Again" at anywhere books are sold.
Graci Harkema Social Media
If you want to stay up to date with Graci, you can find her on her website.
You can also follow her on Instagram and Twitter.
For the full interview, listen below.
12 Famous People Who Were Born Or Lived In Grand Rapids.
They might have been born in Grand Rapids or lived here for a short time but definitely left their mark. Let's check out 12 famous people who were born or lived in Grand Rapids.