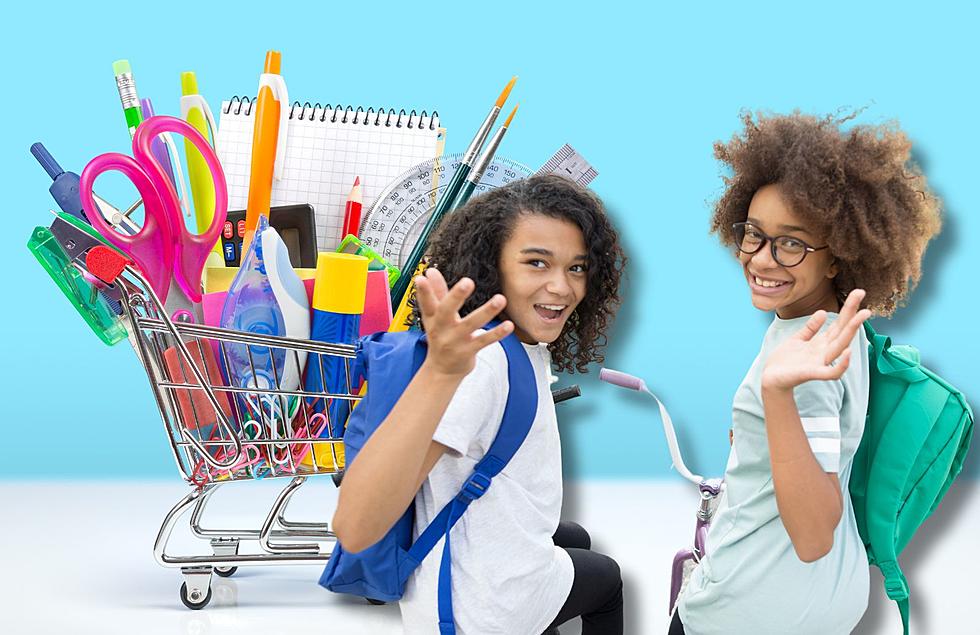 Best Places in Grand Rapids for Back to School Shopping According to AI
Canva
It's back-to-school season!
I do not know about you but when I was growing up, I hated going back-to-school shopping.
In order to make it a little bit better for you, I asked ChatGPT for the best places to go back-to-school shopping here in Grand Rapids.
Let's take a look to see what ChatGPT said.
Grand Rapids Back-To-School Shopping
Woodland Mall:
ChatGPT says,
"This large shopping center features a wide range of stores, including clothing retailers like Macy's, JCPenney, and H&M, as well as electronics stores and accessory shops."
Woodland Mall makes sense, especially if you need affordable clothes for the school year.
Rivertown Crossings:
ChatGPT says,
"Another major shopping destination, Rivertown Crossings boasts stores like Dick's Sporting Goods, Forever 21, and Best Buy, making it a great spot for clothing, sports gear, and electronics."
Tanger Outlets:
"If you're looking for deals on brand-name items, Tanger Outlets offers discounted prices on a variety of clothing, shoes, and accessories from well-known brands."
Bridal District:
"This area is known for its concentration of bridal and formalwear shops, but it's also a good place to find trendy and upscale fashion boutiques that can help you stand out on campus."
BRIDAL DISTRICT??? Are the students getting married now?
Eastown:
"For a more unique and independent shopping experience, explore the Eastown neighborhood. It's home to vintage shops, thrift stores, and boutiques offering eclectic clothing and accessories."

 
Breton Village:
"This shopping area features a mix of upscale stores and local boutiques. You can find clothing, shoes, and accessories in a range of styles here."

 
Downtown Market:
"While not primarily a shopping center, the Downtown Market hosts various artisan shops, including those selling clothing, accessories, and locally made goods."
Guess you are getting your lunch here? Hopefully, the vintage pop-up stores are there for you.
Local Boutiques:
"Grand Rapids has numerous local boutiques scattered throughout the city, offering unique and stylish clothing options. Some examples include Gina's Boutique, Lee & Birch, and Lennon & Willow Boutique."

 
Secondhand and Thrift Stores:
"If you're looking for budget-friendly options or sustainable choices, explore thrift stores like Goodwill, Salvation Army, and Plato's Closet."
Online Shopping:
"Don't forget about online options like Amazon, Target, and other major retailers that offer convenient back-to-school shopping with a wide variety of products."
If all else fails, you can always buy your back-to-school shopping on Amazon and Target.
Do you agree with ChatGPT?
Weird Back To School Supplies