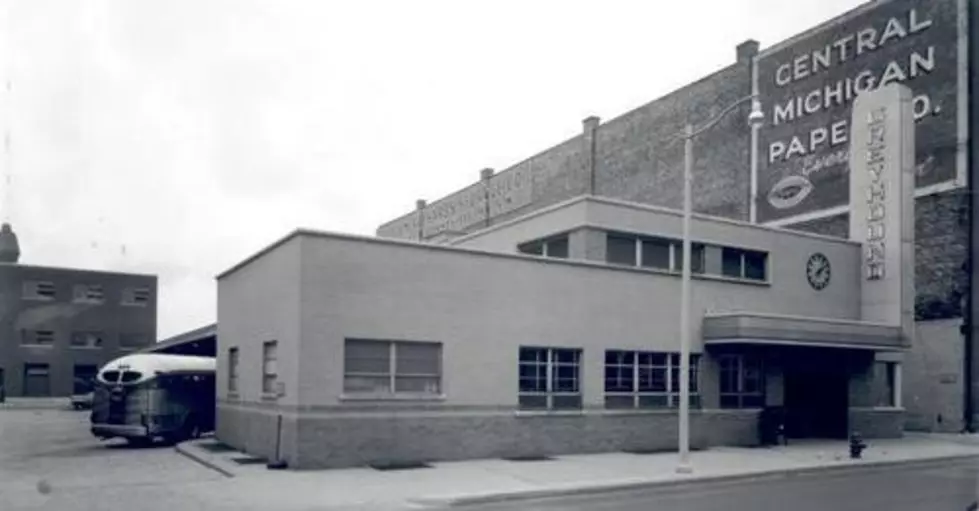 Greyhound Bus Travel From Grand Rapids History? It's Very Interesting
Facebook/Digital.GRPL.org
Ah, the old Greyhound Bus Terminal. Here's a blast from the past that some will remember. It was still around when I moved to Grand Rapids in 1969. Amtrak wasn't a thing yet, so unless you drove or flew, the bus was your best choice to get from city to city.
Actually, air travel in Grand Rapids was growing so much that, in the 1950s, it was decided that we needed a new airport. The old airport was out on 36th Street, and couldn't handle the load.
The "new" airport, now the Gerald R. Ford International Airport, opened in Cascade Township a few years before I arrived, 1963, and the first jet flight, five years later, 1968, arrived from Chicago.
The rest, and phenomenal growth of air travel here, is history.
GREYHOUND BUS OF 60S/70S
However, it was still buses that carried much of the load arriving and departing to and from Michigan cities and around the Midwest. It was a busy place, and one of its attractions had to be that it was on the Pennsylvania Railroad just east of the Blue Bridge a bit. However, the old terminal quickly declined. Oh, people still took the Greyhound bus, but the terminal had become kind of a homeless hangout, and by the late 70s was torn down and became a parking lot for awhile.
Meanwhile, a new terminal was built at Wealthy and Grandville. It was a small, not very well equipped, and not exactly a spectacular place, but could handle bus travel, which had declined greatly.
Spring forward to the development of our centralized transportation hub, the Rapid Central Bus Station, where not only all of the city buses transfer, but is also now the Greyhound terminal as well.
THE RAPID CENTRAL STATION
Oh, you're wondering where the old bus station was? It was downtown at Monroe and Fulton, across the street from an old warehouse that we lovingly now know as The B.O.B. (Which we hope comes back)
THE BOB IN GRAND RAPIDS
So, what happened to the land that the Greyhound Buss Terminal was on? It was re-developed, of course, and is now home to one of Grand Rapids tallest skyscrapers, The Courtyard by Marriott Hotel, and Plaza Towers!
PLAZA TOWERS AND COURTYARD BY MARRIOTT IN DOWNTOWN GRAND RAPIDS
LOOK: Things from the year you were born that don't exist anymore
The iconic (and at times silly) toys, technologies, and electronics have been usurped since their grand entrance, either by advances in technology or breakthroughs in common sense.
See how many things on this list
trigger childhood memories—and which ones were here and gone so fast you missed them entirely.