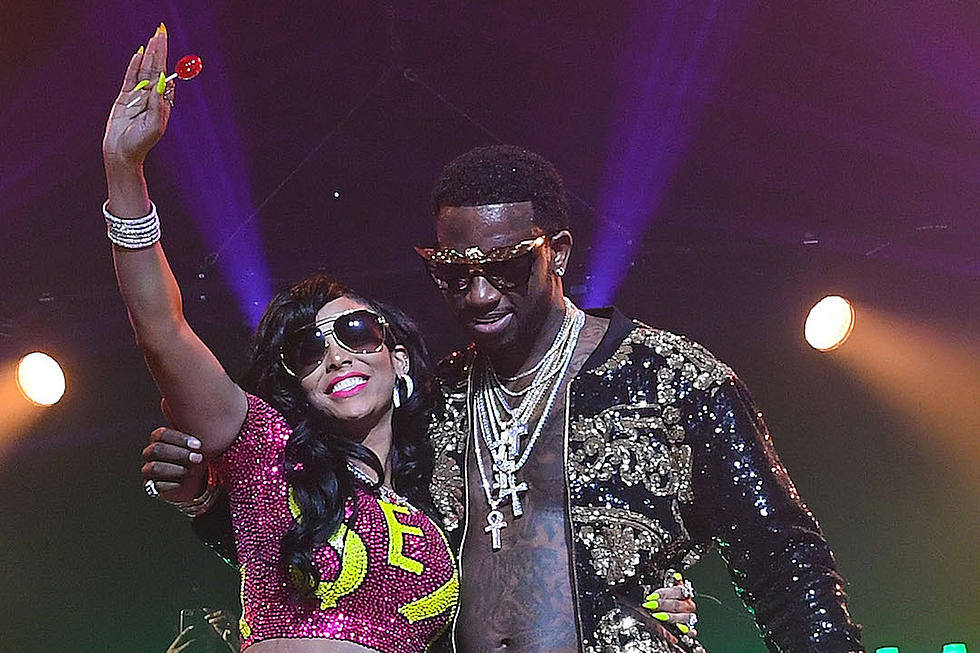 Gucci Mane and Keyshia Ka'oir Are the Cutest Couple Ever for GQ Style [PHOTO]
Paras Griffin, Getty Images
If you look up the term "Ride or Die Chick," Keyshia Ka'oir's picture will most certainly show up. The 32-year-old businesswoman remained supportive of Gucci Mane throughout his three-year prison stint and making sure his business was handled properly while he was away. Now she's engaged to Guwop, or as they call themselves The Wopsters, and they are expected to get married on Oct. 17, 2017.
If you are a follower of Ka'oir's social media accounts, then you would know that she posts photos of her soon-to-be husband on the regular. But on Monday (March 6), a photo of the Wopsters started circulating online and it's the cutest picture ever.
In the photo above, you can see the happy couple embracing each other and smiling for the camera. We must also mention that Gucci's wrist is blinged out with three diamond-encrusted bracelets and a matching Rolex watch. Apparently, the photo is for GQ Style.
Ironically, Ka'oir posted a near-similar photo below in February on her Instagram page and wrote this in the caption: "To my soon to be husband.. Happy Birthday my love! I thank God for u each & everyday. I am deeply in love with you and I cherish every moment we share together! I'm overjoyed as I watch you sleep to you waking me up just to tell me how much you love me. You are more than my man, you are my best friend."
Aww, isn't that sweet? Check out the lovebirds above and below.