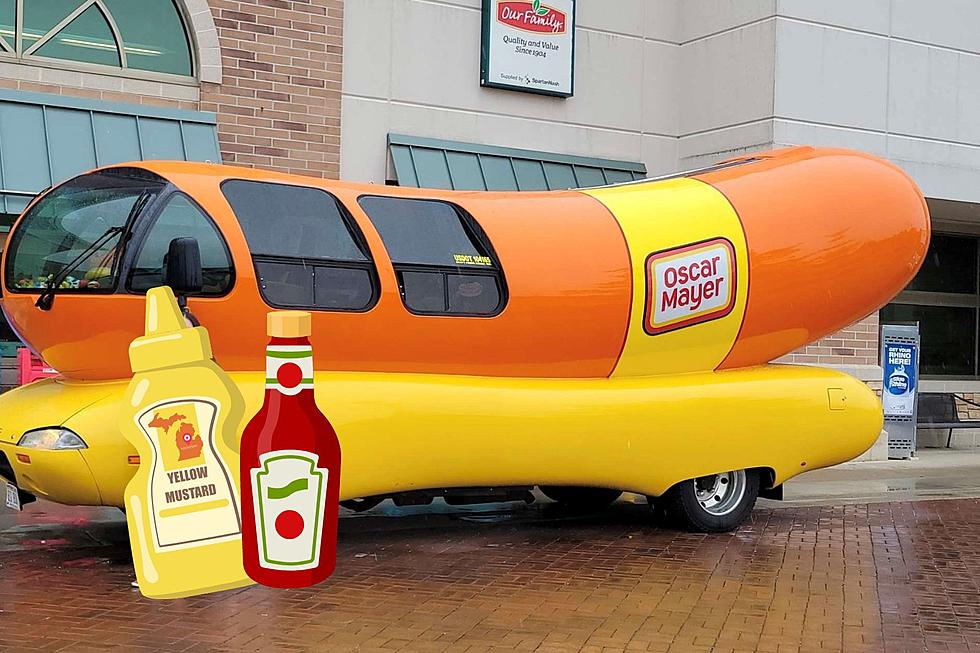 'Ketchup' With Oscar Mayer's Frankmobile Next Week in West Michigan
Lauren G-TSM/Canva
Let's be clear: it will always be the "Wienermobile" in my heart!
Although a publicity stunt to promote their new all-beef hot dog line temporarily changed its name to the Oscar Mayer "Frankmobile", the giant hot dog on wheels is headed back to The Mitten this week. Here's where to ketchup!
One thing you should know about me (if you don't already) I'm obsessed with the Oscar Mayer Wienermobile. Why? Well for one, it's an oversized hot dog on wheels-- what's not to love?!
Also, remember that one scene from The Santa Clause where Judge Reinhold's character reveals his ultimate Christmas wish to receive an Oscar Mayer "weenie whistle" went unfulfilled? That left an impression on me.
Typically there are around 6 different Wienermobile/Frankmobiles on the road at any given time throughout the country. The drivers a.k.a. "Hotdoggers" bring the vehicle to make appearances at various community events, grocery stores, parades, and even weddings! Despite having visited West Michigan as recently as May 2023, it looks like the Hotdoggers have got their buns in gear and are headed our way!
Take it from me, someone who's seen the Wienermobile countless times, it's worth stopping to check out at least once in your life. The kiddos especially will get a big kick out of it! Here's where to find the "Frankmobile" in West Michigan:
Per the official Wienermobile app (yes, there's an app!) all event times are listed as 9:00 a.m. to 1:00 p.m. but as someone who has been burned before, just know that the app doesn't always reflect the most up to date information and even times/dates are subject to change without any notice!
Find the Wienermobile/Frankmobile's current tour schedule here.
The Wienermobile Is Coming to West Michigan
Who doesn't love a giant hot dog on wheels?!
What's the 1 Change Allegan County Locals Would Like to See Most?
Residents share their answers when asked, "What's one thing you wish you could change about Allegan County?"