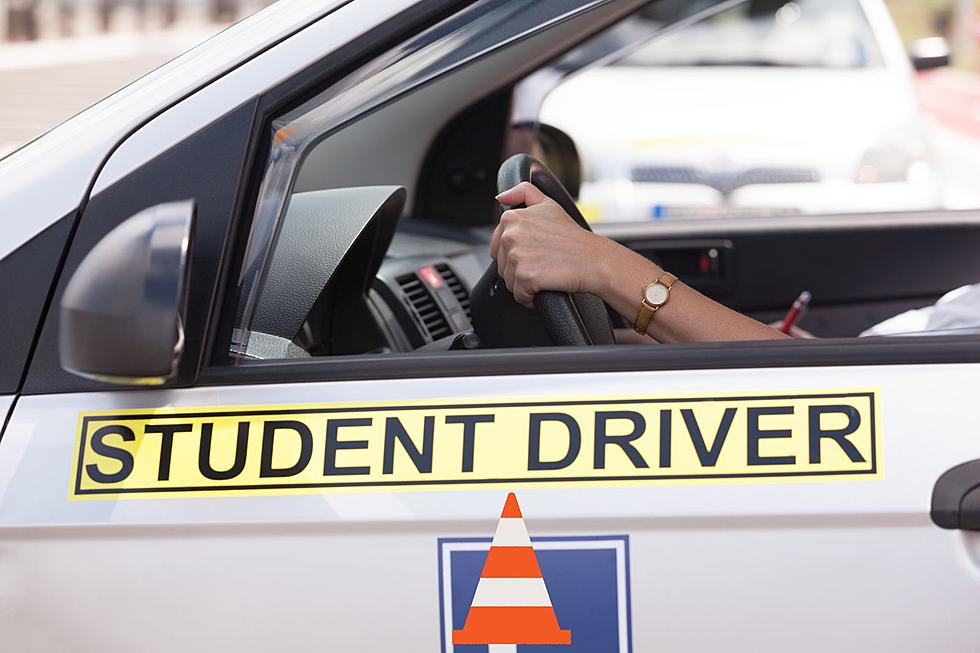 Student Driver? Check Out These 6 Driving Schools in West Michigan
Canva
Buckle up!
Not only did Michigan just kick off their annual Click It or Ticket campaign this week, but our roads are about to be overrun with people who literally do not know how to drive as drivers ed. season approaches.
Remember when Sears stores used to offer drivers training courses? Those were simpler times! Now that most local Sears stores have closed and some high schools no longer offer driver training courses, how do you prepare your teen for the rules of the road?
I hate to even admit this, but during what was supposed to be my final drivers training session of the course our my instructor took my partner and I to downtown Kalamazoo. I ended up turning the wrong way onto what I assumed was a one way-- it was not. My instructor was convinced I was such a bad driver that he insisted I take an additional session just to prove that I could handle driving.
It wasn't my fault, downtown Kalamazoo is confusing! Just to keep you on your toes, now the city is opening the aforementioned one-ways to two-way traffic. What could possibly go wrong?!
---
If you've got a new driver in your household here are several schools who offer drivers ed. throughout West Michigan:
To attend the school all students must be between the ages of 14 years 8 months to 18 years old. L&L says they are, "Dedicated to teaching our teens how to drive in a safe and highly structured environment." $399 for Segment 1, $60 Segment 2.
Formerly known as the Sears Driving School, Official has over 60 locations in Michigan. Official Driving School offers classes for teen drivers, adult drivers, and those that may need special accommodations as well. Last time I checked, Segment 1 was $450 with a possible free Segment 2 course included, depending on which package you choose.
This driving school has locations all across the state, so be sure to check their website for specifics. Nearby locations include Grandville, Rockford, and Comstock Park. You must inquire with All-Star to get a quote on price, but included in your Segment 1 costs are: classroom time, driving, taxes, activities, book, and gas.
In addition to their Paw Paw location, Short Stop serves the communities of Niles, Brandywine, Buchanan, and Dowagiac. Students must be at least 14 years 8 month before the start of class and be prepared to drive anytime between the hours of 3:00-7:00 p.m. Instructor Tony Short offers pick up and drop off from home or school! $500 for Segment 1. $100 for Segment 2.
This drivers training school offers 26 hours of classroom learning and 6 hours of driving during Segment I sessions. E-Z Way has four locations in southern Michigan and also offers online classes through Zoom! Segment 1 lessons range from $345-395 and Segment 2 is $65.
Courtesy also serves the areas of Grandville, Walker, and Kent City. Classroom learning is done via Zoom and the final exam for Segment 1 will take place in-person, with road time schedule throughout the course. Inquire with Courtesy for pricing and scheduling.
Detour: Kalamazoo Road Construction Projects in 2023
Construction season in
Southwest Michigan
is fast approaching! For those that live in the greater Kalamazoo area, here are some upcoming projects that may affect your daily commute.
11 New Slogans For Michigan That Are Better Than "Keep It Fresh"
Governor Whitmer announced the beloved "Pure Michigan" tourism slogan is out and "Keep It Fresh" is in. Here are the slogans Michiganders have come up with as an alternative.