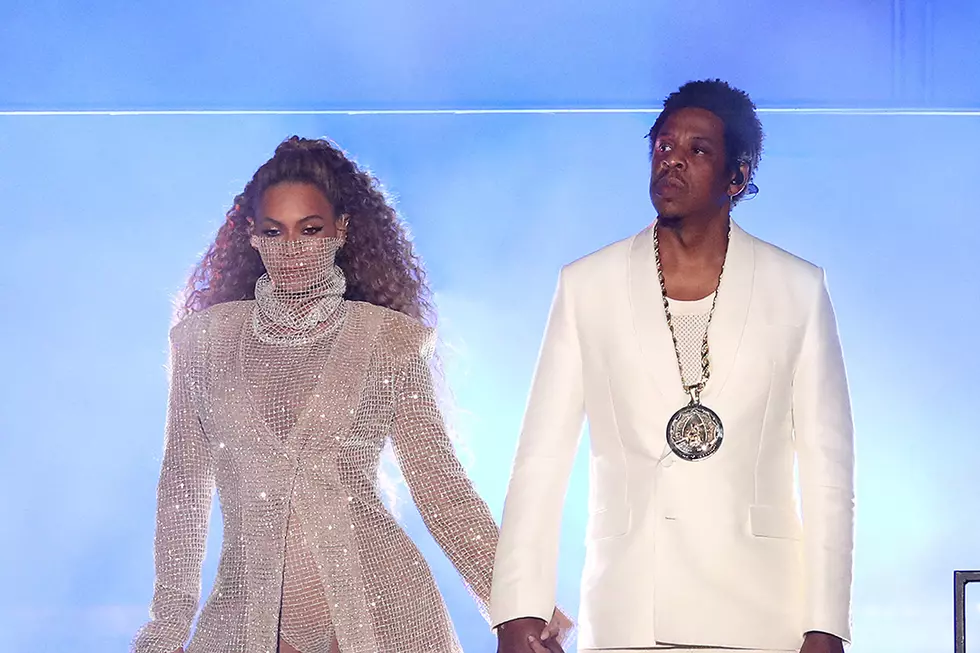 Jay-Z and Beyonce to Headline 2018 Global Citizen Festival in South Africa
Raven Varona / Parkwood Entertainment
While Jay-Z and Beyonce are currently on a trek across the globe for their On The Run II tour, the couple will be continuing their travels long after the show concludes as the recently announced headliners for The Global Citizen Festival in South Africa.
Early Monday morning (July 9), the organization revealed the Carters will be joining the festivities in Johannesburg on Dec. 2. The lineup consists of a diverse collection of star-studded talent including Usher, Wizkid, Femi Kuti, Ed Sheeran and many more.  Pharrell and festival curator Chris Martin, of Coldplay, are slated to perform a joint set as well.
This year's festival is being dubbed as "Mandela 100" to mark 100 years since Nelson Mandela's birth. As practiced throughout previous years, fans will not be given the option to purchase tickets but rather earn them through advocacy and social justice work.
The campaign seeks to raise $1 billion for causes such as "ending hunger and increasing access to good nutrition, ending neglected tropical diseases, reducing HIV transmission rates, ensuring every child receives a quality education, reforming and repealing sexist laws, providing funding for women's health and family planning, and ensuring access to clean water and safe sanitation world wide."
Peep the official announcement for Jay-Z and Beyonce headlining this year's Global Citizen Festival below.
See Photos of Jay-Z's Different Looks Over the Years