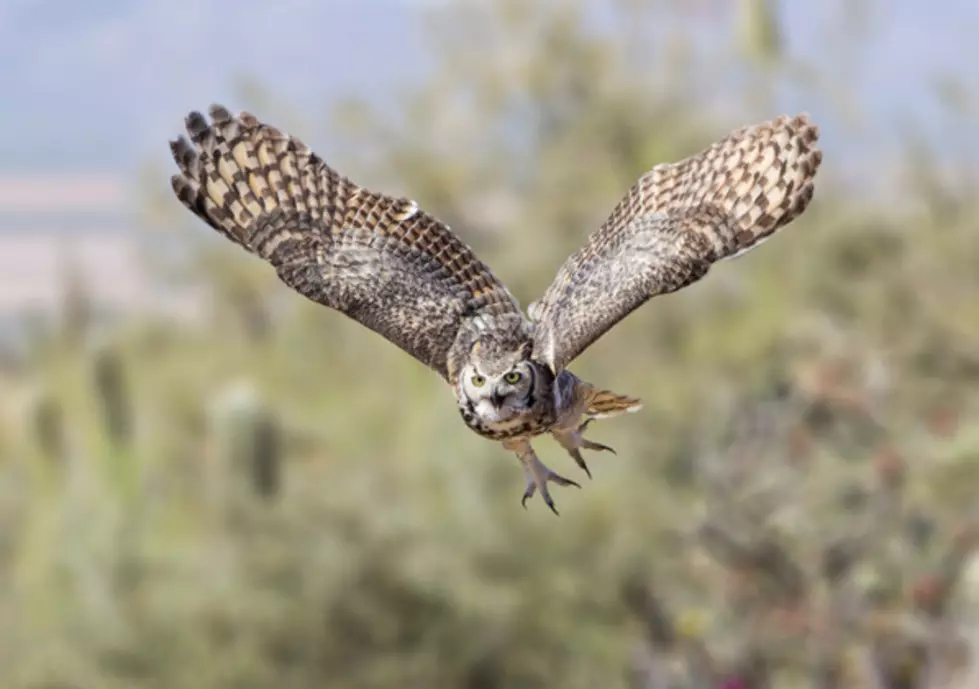 John Ball Zoo Needs Help Finding One Of Its Owls
is RichardSeeley
MLive is reporting that the John Ball Zoo lost one of its birds from the 'Realm of Flight' bird show last Monday. It looks like Cupid, the barn owl, which flies over visitors' heads during the show got spooked and flew into the tree-tops; which would mean the bird is free.
Officials with the zoo told MLive they don't believe the bird flew too far.
According to Mlive, the owl has leather straps attached to her ankles with another strap hanging from that.  The owl's handler said that the bird is trained but not tamed, so it still knows how to hunt while on the loose.
So, if you happen to see an owl sporting leather straps (sounds kinda kinky,) call JoHanna Burton, the owl's handler, at 262-441-9620 or you can call the John Ball Zoo (616) 336-4300.
If you're wanting to go see the 'Realm of Flight' bird show, don't worry, the zoo borrowed 20 birds for the show, so it's still a thing that's happening.