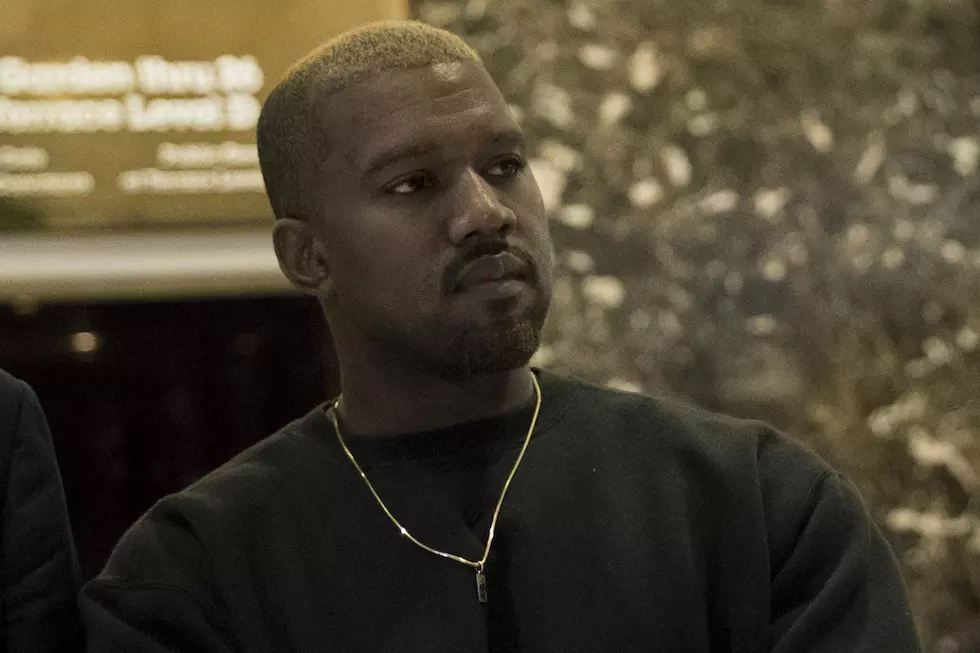 Kanye West Tracks With A$AP Rocky, Migos and Young Thug Leak Online
Drew Angerer, Getty Images
Kanye West's secluded studio in the mountaintops of Wyoming may not be so private after all. Apparently, songs recorded by Yeezy with A$AP Rocky, Migos and Young Thug have leaked online.
Leaks happen all the time in the music game, but usually not directly from the studio. According to XXL, internet pirates Music Mafia were able to leak two new songs from Kanye. The tracks have since been deleted but they were reportedly called "Hold Tight" featuring Young Thug and Migos and "Euro Switch Hands" featuring A$AP Rocky. The songs find Kanye being Kanye as he raps "I be actin' like I'm white," among other things. All of the guest features deliver their signature braggadocios rhymes as well.
A third song also surfaced online called "Can U Be," which was a snippet of a tune that appeared on Instagram when Travis Scott shared a clip of Kanye dancing to it last year. There's no word if any of these songs will appear on Kanye's next project. 'Ye is very passionate about his music, so these leaks are probably making him very upset.
Last month, Kanye secluded himself at a mountaintop in to work on his follow-up to The Life of Pablo. He has also kept a low profile, even to go so far as to delete his Twitter and Instagram accounts.
Reps for Kanye West had no comment on the matter.
See Worst to First: Every Kanye West Album Ranked