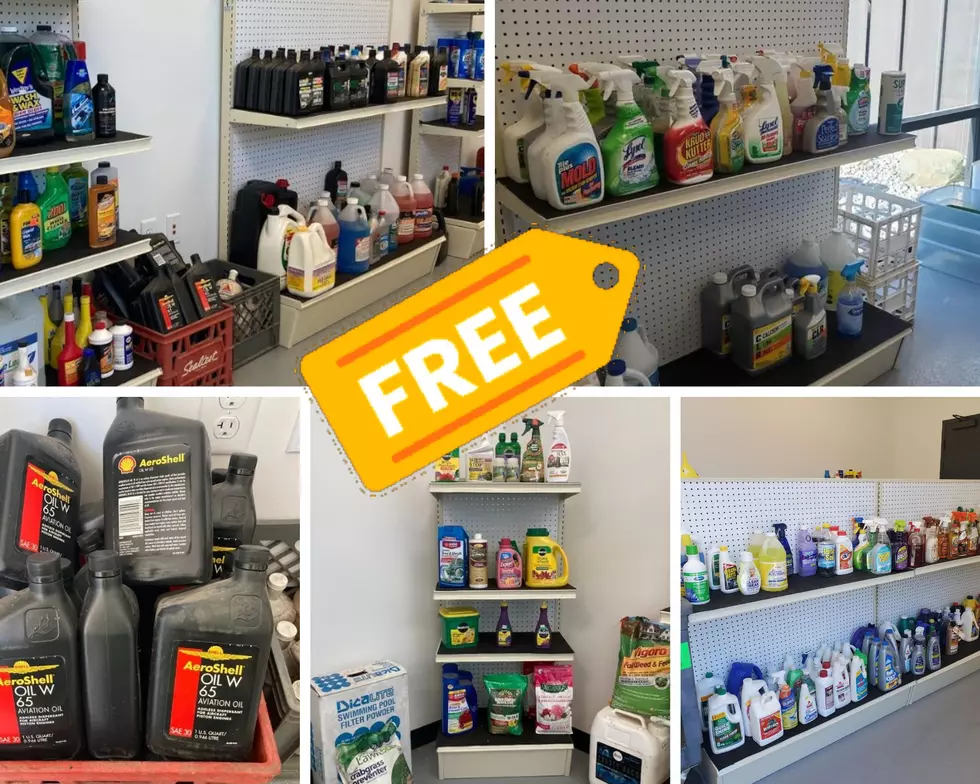 Did You Know You can Get FREE Cleaning Supplies, Paint, Motor Oil + More at Kent County Swap Shop?
Who doesn't love a good deal? And "free" is the best kind of deal...
Well, you can get free home, auto, and garden supplies right here in Kent County!
Kent County Department of Public Works' Swap Shop Offers Free Household Supplies
I didn't know the Kent County Department of Public Works' Swap Shop existed until I saw a recent post about it in the Grand Rapids Subreddit - It's such a good idea!
Operating out of Kent County's SafeChem facility at 1045 Wealthy St. SW, the Swap Shop allows residents to use new or like-new products like antifreeze, bug spray, weed killer, motor oil, lightbulbs, and household cleaners for free.
The products have been collected at Kent County's five SafeChem drop-off locations, where residents can get rid of their toxic or unsafe materials.
The DPW says,
Our SafeChem Swap Shop is an opportunity for Kent County residents to 'shop' and reuse these items, helping them avoid the landfill and fulfill their purpose of actually being used.
SafeChem Swap Shop hours:
Mondays & Thursdays 1:30p.m.-5:30p.m.
Wednesdays 7:30a.m.-11:30p.m.
Every second Saturday of the month 8:30a.m-11:00p.m.
The DPW that you take what you need and use up what you take. If you're not able to use it all, they ask that you please bring back to one of the SafeChem drop-off stations during designated hours for responsible disposal
Where to Dispose of Toxic Chemicals in Kent County
Kent County DPW says hazardous waste (items that toxic, flammable, corrosive, or reactive) can be dangerous to the health of people, pets, and the environment if disposed of improperly.
In addition to the Wealthy St. SafeChem drop-off site, there are also the below locations in West Michigan:
5068 Breton SE, Kentwood, MI 49508
2908 Ten Mile, Rockford, MI 49341
2350 Ivanrest Ave SW, Grandville, MI 49418
10300 South Kent Dr. SW, Byron Center, MI 49315
Find more information on what they'll accept, hours, and more here.
Outdoor Games, Gear, and Equipment You Can Rent for FREE From Grand Rapids Gear Library
Grand Rapid Parks and Recreation
recently added skateboards to the
Thrive Outside
Gear Library. Did you know about all the cool stuff you can rent for free? Just about anything you'd need for a camping trip you'll find in the Gear Library at Roosevelt Park Gym, plus team sports equipment, clothing, picnic supplies, even gear for cold weather activities too! The Gear Library is located at the gym at Roosevelt Park at 739 Van Raalte Dr. SW in Grand Rapids. The library is open on Wednesdays, Thursdays and Fridays from 2:00 pm to 7:00 pm.