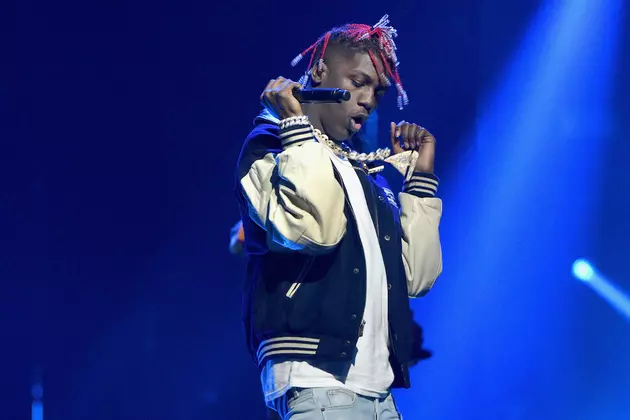 Lil Yachty Apologizes for Not Knowing What a Cello Is
Bryan Bedder, Getty Images
Lil Yachty has been catching hell recently over a line he spit on the track, "Peek A Boo," where he mistakenly calls out the wrong instrument used by Squidward Tentacles on the beloved kids cartoon, SpongeBob Squarepants.
"My new bitch yellow/She blow that dick like a cello," he rhymes on the track. A cello doesn't resemble the instrument the cartoon character uses in any shape, form or fashion, leaving people to wonder how this mistake went unnoticed. Boat recently stopped by Genius to set the record straight.
"OK, let's stop for a second," he explains. "Before you come at me, I'ma let you know. I'ma blame my A&R. Because he listened to that song many times and he allowed me to say that..I guess for a second, I thought a cello was a woodwind instrument and it is not. And nobody ever said shit. Nobody ever pulled up a pic and said, 'Hey man. I don't know if you know what this is, but it ain't that.' I fucked up. I thought Squidward played the cello. He don't. That's a flute. I fucked up. But it do sound good."
For the record, Squidward plays a clarinet. And fans were sure to correct the rapper once again. "Squid ward plays clarinet... I got it world lmao," he tweeted over the weekend.
In related news, Yachty celebrated his new LP with an album release party in Hollywood that got pretty out of control. Check out the wild footage here.
Go Behind the Scenes With Lil Yachty at 2016 XXL Freshman Cover Shoot