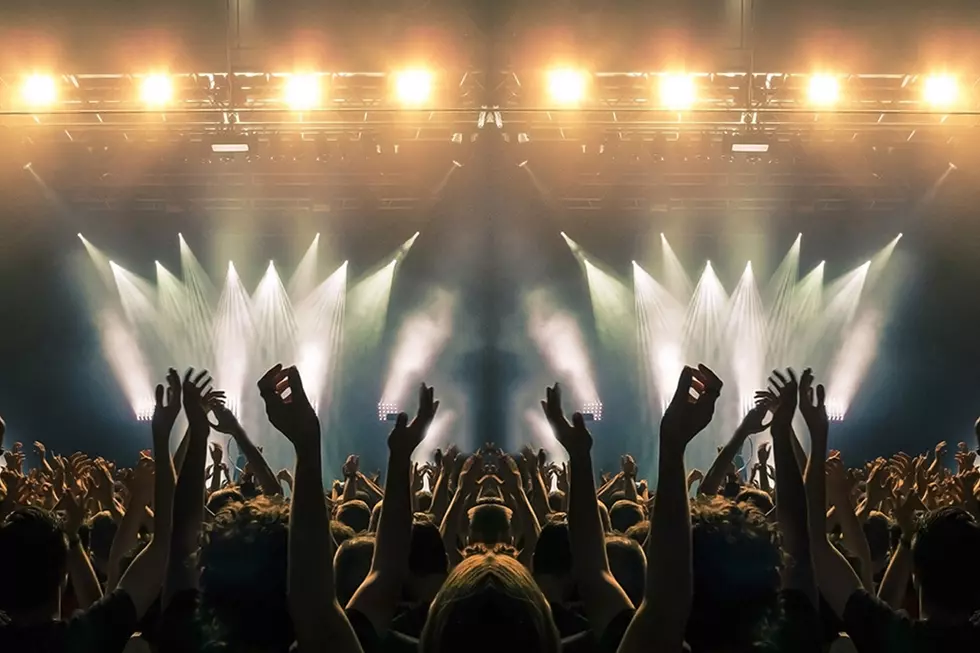 Live Nation to Cut Down Allowed Concert Attendance by 80 Percent of Normal Capacity Due to Coronavirus
Cesare Ferrari, iStock / Getty Images Plus
Cities across the United States are currently preparing to reopen following the nationwide quarantine that was put in place to prevent the spreading of the coronavirus. As a result, Live Nation has modified concertgoers' experience while keeping social distancing in mind.
On Wednesday (May 6), Yahoo Finance reported Live Nation's plan to cut venues' capacity by 80 percent. Concerts are now expected to take place in a "fan pod," which will consist of audience members sitting between two and 12 seats apart at all times. The 80 percent cut on attendees will bring venue capacities down from 1100 to 229 people.
With venue spaces shrinking by over 800 people, establishments will also be enforcing more safety precautions for the gatherings of semi-large crowds. All attendees will be required to wear masks and have their temperature checked at entry points. Fog sprayers will also sanitize the venue, bathrooms will be limited to 10 people at a time and soap and paper towel dispensers will now be touchless.
Live Nation's reimagined concert setup, comes after it was announced that country singer Travis McCready, the frontman of country-rock band Bishop Gunn, is scheduled to play a set in Fort Smith, Ark. on May 15. This will be the first show since the music industry took a pause on holding concerts back in March.
The precautions Live Nation is suggesting will provide more leeway for fans and artists to interact and allow for rappers to begin touring again. However, there has yet to be a conversation on how music festivals will move forward once the coronavirus quarantine restrictions are lifted.
The COVID-19 pandemic stagnated the concert industry in March. Following news of the rapidly spreading virus, rappers began canceling shows due to growing health concerns for their fans. This also prompted a money-flow issue for many rappers who receive a large portion of their revenue from touring. Rappers like DaBaby and Young Thug have candidly spoken out on losing millions of dollars due to social distancing and state-wide quarantines that have been put in place, which prevents them from going on the road and doing shows.
Though Live Nation can be expected to be putting on concerts before 2020 ends, there are no current reports on when all shows will start again.
See 17 Rappers Who Haven't Put an Album Out in a While That We'd Like to Hear From