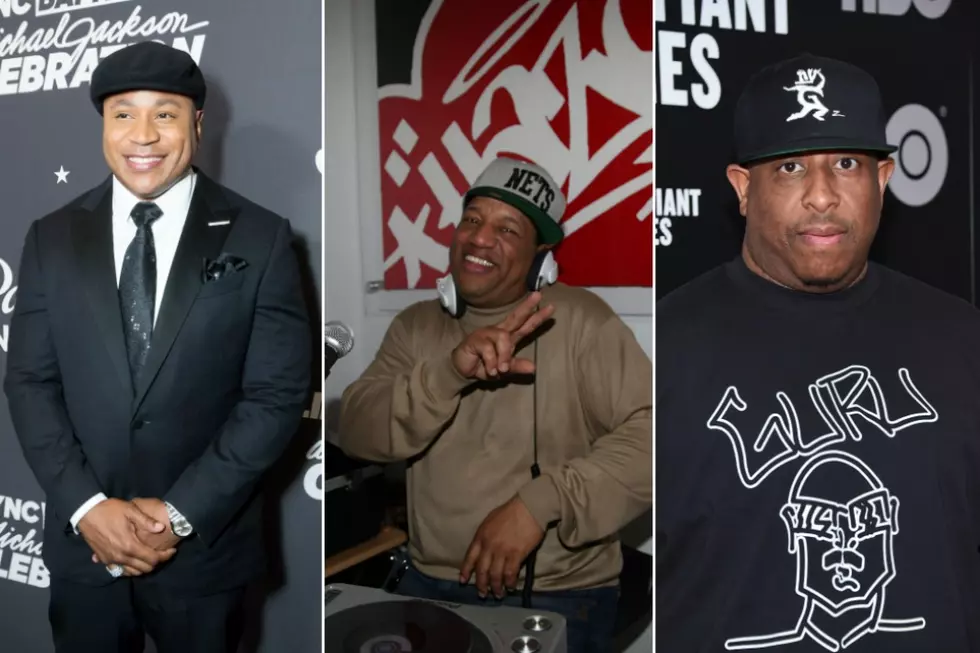 LL Cool J, DJ Premier and More React to Lovebug Starski's Death
Greg Doherty / Johnny Nunez /Michael Loccisano , Getty Images (3)
Hailing from the Bronx, New York, Starski was among the first crop of rappers as the genre was still in its earliest stages over 40 years ago. As such, he's someone more than a few rap legends looked up to.
"Born sinner, the opposite of a winner/Remember when I used to eat sardines for dinner/Peace to Ron G, Brucie B, Kid Capri/Funkmaster Flex, Lovebug Starski," rapped The Notorious B.I.G., shouting Starski out on his iconic Ready to Die single, "Juicy."
While Starski's never been celebrated as much as he should have been, rap luminaries have always respected his contributions to the game, and a few of them have stepped forth to send their condolences while honoring his memory.
"We Lost One Of Our Greatest Pioneers Of Hip Hop," DJ Premier wrote in a tweet Thursday. "'LOVEBUG STARSKI'. He Is Also Known As One Of The People Who Came Up With The Name 'HIP HOP' Aside From Another Legend 'Keith Cowboy' Of 'The Furious 5'... Salute To All The Pioneers and Condolences To His Family.#HipHop."
For his part, LL Cool J, rap's first solo superstar, recalled the moment he first met Starski, who was one of his idols. He posted a portion of Starski's "Believe in Yourself" in his tweet.
"This song made me believe anything was possible," wrote LL. "When I met you I looked up to you & you didn't disappoint me. You were as cool as I hoped you would be. Rest in power Love Bug. I salute you & respect you OG. You paved the way😢 #LoveBugStarski #IBelieve #YouGottaBelieve #HipHop."
See other stalwarts of hip-hop pay tribute to Lovebug Starski in our list below.
See New Music Releases for February 2018

[gallery carbonlayout="fullscreen" galleryid="812:745470" galleryindex="0" ids="745471,746607,748236,745473,745475,748233,748235,745476,748234,746606,746610,745477,745479,748277,745481" showthumbs="no"]