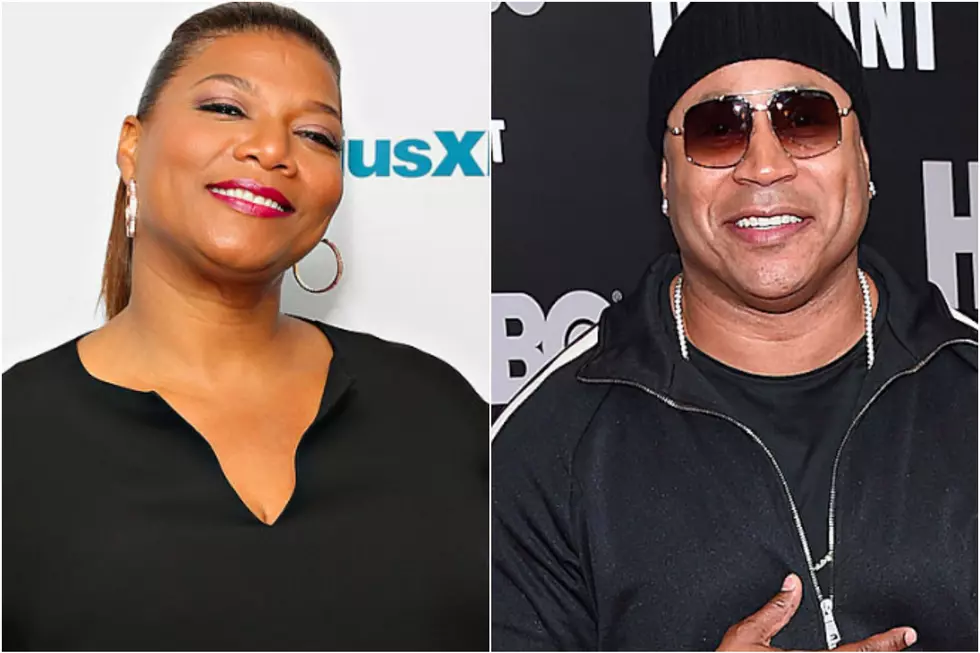 Queen Latifah and LL Cool J Set to Debut Two New TV Shows
Cindy Ord/Michael Loccisano, Getty Images
LL Cool J and Queen Latifah made the transition into Hollywood early in their careers, becoming some of the first rappers to do so in the early 90s. Two decades later, they remain two of the most notable rappers in TV And film, and both look to continue their winning streak with two new TV shows.
Academy Award nominee and Girls Trip star, Queen Latifah has a new travel series that will focus on female comics and their international travels with friends, "Friends In Strange Places." The show is billed as "television's first docu-style travelogue about and starring women," with each episode focusing on a pair of female comics and their friends as they globetrot.
"There are so many funny, brilliant women in this industry, and—with plenty of successful male-driven travel series out there—a comedic docuseries about sisterhood and adventure is just the type of uncharted territory we want to plant our flag in," Latifah, who has also picked up an Emmy and Golden Globe for her work, said in a statement to Variety. "I'm so excited to develop a show that not only elevates and highlights female comedians, but also brings them together for an amazing time that will also be a trip for viewers."
There's no word as of yet on when that series will air.
As for LL, who last year became the first rapper to be honored by the Kennedy Center, his latest television venture finds him narrating and executive producing a new three-part docuseries for MSNBC called "Story of Cool."
The concept for the show is pretty straightforward—it'll take a look at what Americans have considered "cool" throughout the decades, with each episode exploring a different element of "cool," including "the rise of prominent leaders, product advertisements, and how the battle for "cool" has the power to create rivalries and elevate cultural icons that shape the world."
Ice Cube, James Corden, DMC, Kierna Mayo, Shepard Fairey, Maverick Carter, Malcolm Gladwell are set to appear in the series. The first episode, "Cool in Charge," airs Sunday, July 1 at 9 p.m. ET followed by "Cool for Sale" on Sunday, July 8 and "Cool Rivalries" on Sunday, July 15.
50 Greatest East Coast Hip-Hop Albums of the 1990s