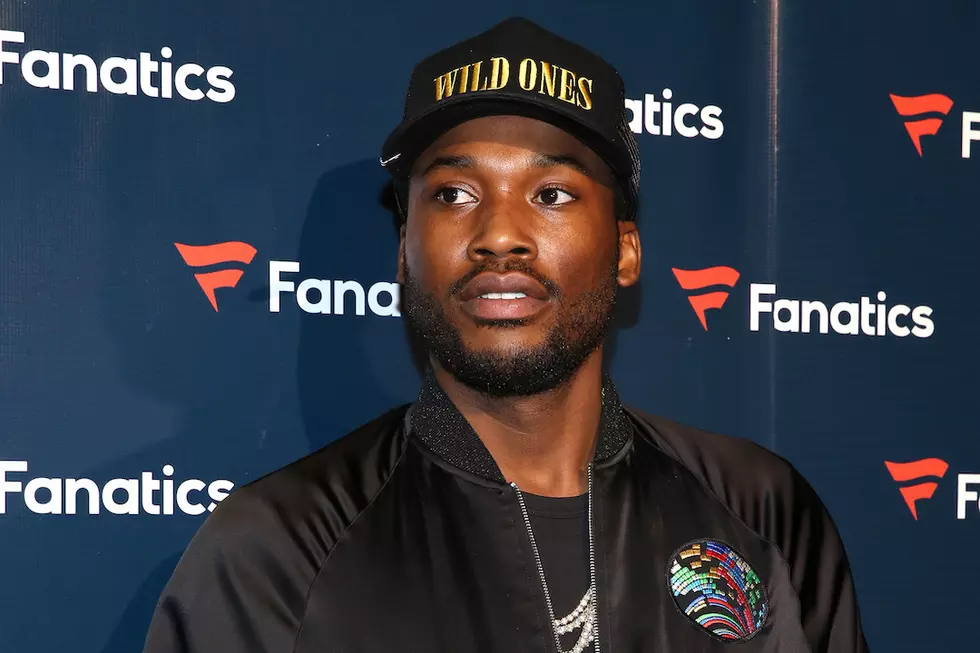 Meek Mill Charged With Misdemeanor Assault Following Fight at St. Louis Airport
Robin Marchant, Getty Images
Meek Mill was charged with misdemeanor assault following a scuffle in St. Louis International Airport yesterday (March 15), TMZ reports.
A couple of airport employees wanted a picture with the rapper, were rejected, and felt a type of way. They began insulting Meek and his crew and that's where things quickly went south. An altercation ensued and both of the airport employees and Meek ended up with a misdemeanor assault charge. They received a court summons in lieu of being arrested.
Since the incident, one of the men involved in the altercation, Justin Card, (he's since lost his job) told TMZ that he saw Meek coming for him and felt that he had to defend himself. His cousin, De'Angelo Webb, also was involved and was charged in the incident as well.
As for Meek, although he wasn't arrested and was charged with a misdemeanor, it could still be a violation of his probation, making jail time a possibility. He doesn't appear to be too worried, however. Early this morning, he posted a picture of his Bentley luggage on Instagram.
10 Most Shocking Arrests in Hip-Hop