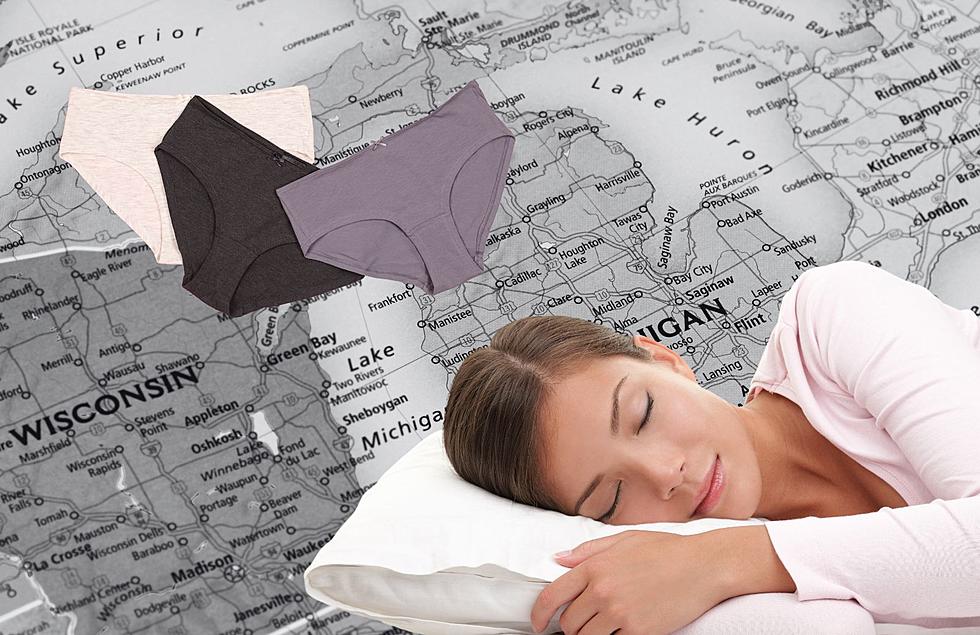 Sleep Tight! Michiganders Really Love Sleeping in Their Underwear
Canva
Who doesn't love a good night's sleep?
If we are being honest, I wish I was asleep now.
Having the perfect outfit to sleep in is truly a mission to figure out.
Styleseat compiled a study on what people wear when they sleep based on their states.
"To find out Americans' most common sleepwear, we asked our respondents which of the following they wear to bed: a top but no bottoms, a top and underwear, a top and bottoms, or if they sleep naked. Within each category selected, people told us specifically what they wore, whether their top and bottoms were a matching pajama-style set or a gym-style t-shirt or tank plus shorts."
Want to find out what Michigan residents do when they sleep?
How Do Michiganders Sleep?
Well, to no surprise, it seems like Michigan residents are a little confused about how they sleep.
If you are in the north part of the state, including the U.P., you seem to sleep with a t-shirt or tank top with gym-style shorts.
However, if you live in the lower part of the state, you are a bit more frisky.
According to Styleseat, lower Michiganders sleep in just their underwear bottoms and that is it.
No judgment at all!
Sleeping with the least amount of clothes on is the perfect way to sleep in my personal opinion.
Do not feel out of place either because there are other states that are also in the same boat.
In another plus for Michigan residents is that Styleseat also chose the state as one of the most stylish sleepers.
Do you agree?
10 Healthiest Cities In Michigan