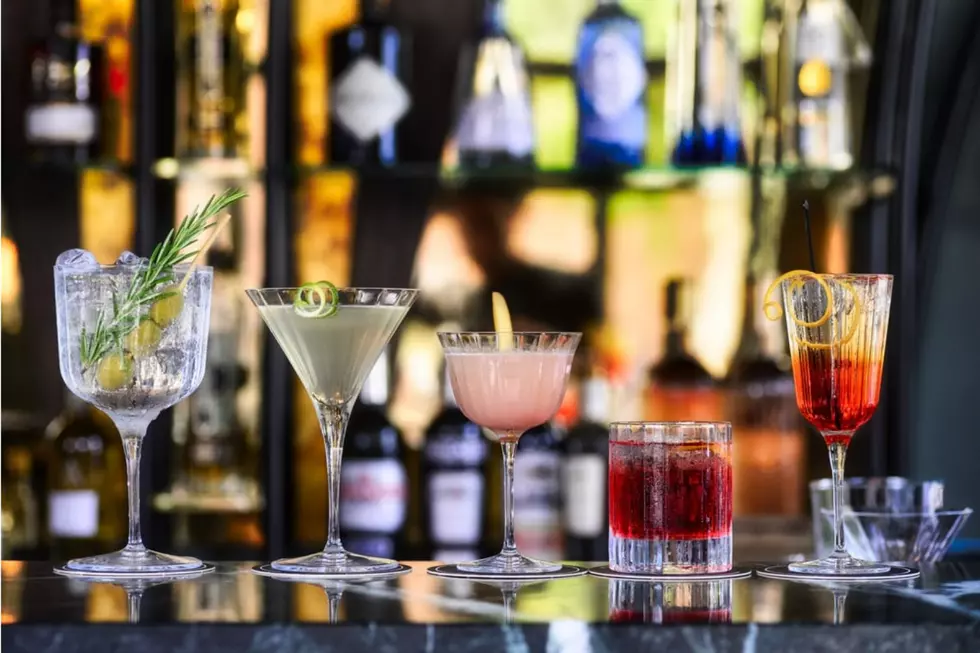 New Drip Drop Cocktail Room Coming Soon To Bridge Street in Grand Rapids
Credit: Drip Drop Cocktail Room via Facebook
One thing about Grand Rapids is we love a new restaurant opening, especially a bar with good drinks.
The city's Bridge Street is getting a new father and son business.
Drip Drop Cocktail Room is owned by 25-year-old Nick Adams and his father Jeff Adams.
While Nick is a first-time business owner, Jeff is a veteran of owning and operating restaurants in Battle Creek.
You might know some of Jeff's businesses which included the Stagecoach Inn, the Griffin Grill, and the Cricket Club before he sold them and retired.
Drip Drop Cocktail Room will take over The Sovengard's former stomping grounds. The lounge will be at 443 Bridge Street NW.
According to WoodTV, Nick used his travels with his father to Las Vegas, Portland, Oregon, NYC, Chicago, Texas, and Florida to create the menu and aesthetic of the bar.
Nick describes the vibes of the restaurant as:
It's going to be like a nice date night ambiance. We'll have candles on the tables, lots of vibrant colors...It'll be a unique ambiance to Bridge Street.
As of now, Drip Drop's cocktail menu will showcase 20 to 25 different choices that will change on a quarterly or semi-annual basis.
Nick reveals the drinks are split into four different categories:
Spice Rack = the cocktails will be stronger and spices such as cinnamon, cloves, and allspice are added as well
Island Escape = This group will be where you can experience all of the island 'Tiki' vibes you need to escape Michigan without the flight.
Garden Harvest = These cocktails will utilize fresh ingredients such as herbs and different fruits.
All About Agave = If you are a lover of a good margarita, this is your drink category. These are all tequila and mezcal-based drinks.
Personally, I am super excited for Drip Drop Cocktail Room to finally open. For more information and to watch the bar's journey to its grand opening, follow Drip Drop on Instagram and Facebook.
Bars and Restaurants Participating in Lansing's Social Districts
Have you ever heard of a "social district"? It's an area that allows you to enjoy booze while out in the great outdoors. And by great outdoors, I mean some city blocks downtown. Lansing has officially decided to make the once temporary social districts a permanent fixture. Now, you can enjoy your favorite beer, wine, or cocktails in certain public areas in Lansing. You can find Lansing's social districts in Downtown, REO Town, and Old Town. Check out the list below to see which bars and restaurants are participating.
Popular Michigan Alcoholic Drinks I Haven't Heard Anyone Order in Years