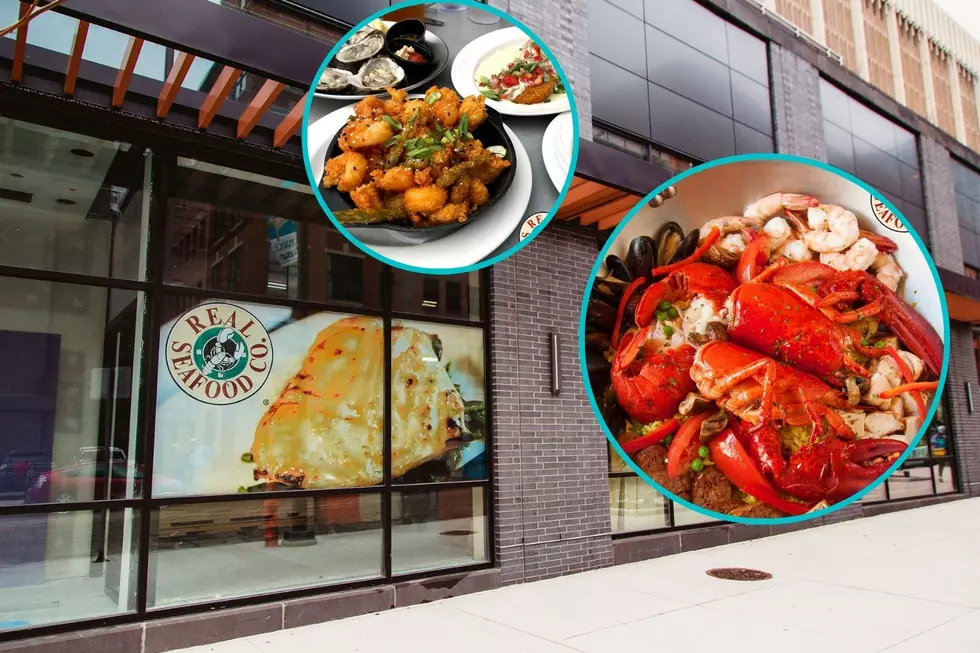 New Seafood Restaurant Downtown Grand Rapids Announces Opening Date
Downtown Grand Rapids Inc., Real Seafood Co. Bay City/ Facebook
The wait is almost over! A new "contemporary casual" restaurant serving fresh fish and seafood is opening downtown Grand Rapids before the end of the month.
Real Seafood Co. Downtown Grand Rapids to Open May 24
In August we told you that plans had changed for the property at 141 Lyon St. NW downtown Grand Rapids.
Instead of the initially planned steakhouse, Texas de Brazil, Real Seafood Co., "a contemporary seafood restaurant that offers premium fresh fish and seafood from the waters of New England to the Great Lakes and to the Gulf of Mexico", will be opening up  on the first floor of The Waters Center.
And the new restaurant has announced it's opening date!
Real Seafood Co. will open to the public May 24, 2022. The night before, May 23, Real Seafood Co. is hosting a dinner to benefit The Griffins Youth Foundation. Reservations can be made for the benefit dinner here.
According to Wood TV 8, the opening comes "a couple of months later than the business initially hoped for and nearly a year after Real Seafood Co. signed a lease for the space at 141 Lyon St. NW east of Monroe Avenue."
This is Real Seafood Co.'s fifth location and first in West Michigan. There are restaurants in Ann Arbor and Bay City, and also Toledo, Ohio, and Naples, Florida. The parent company is no stranger to Grand Rapids though, Mainstreet Ventures Restaurant Group also owns Chop House and Palio in Grand Rapids.
In terms of atmosphere, Real Seafood Co. scribes itself as "Contemporary Polished Casual Dining". Renderings on Real Seafood Co. GR's Facebook page show the new restaurant will have two levels, a bar area, and outdoor seating on a patio with umbrellas.
Real Seafood Co. Grand Rapids Menu and Pricing
The new restaurant says they serve "quite simply, seafood as it should be."
Appetizers include shrimp cocktail, crab guacamole, tuna tartare, octopus, and fried calamari. Prices range from $12.95-$19.95.
Real Seafood Co. also has soups and salads like clam chowder, watermelon gazpacho, shrimp ceviche salad, and Mediterranean salad. Prices range from $4.95-$14.95.
Fresh fish offerings include Yellowfin Tuna, local Walleye, Atlantic Swordfish, and Chilean Seabass. Prices range from $29.95-$42.95.
Additional entrees include Pub Style Fish & Chips, Scallop Risotto, Lobster & French Fries, Paella Valenciana, Chicken Saltimbocca, and Filet Mignon. Prices range from $24.95-$51.95.
For desserts you'll find Vanilla Bean Creme Brûlée, Chocolate Truffle Cake, Coconut Cream Pie, and Banana Pudding Cheesecake. Prices range from $7.95-$10.95.
You can check out their full menu here!
Grand Rapids Businesses People Love Going Back To
These are local businesses Grand Rapids Reddit users love going back to time and time again because of the amazing food, drinks, atmosphere, and customer service.