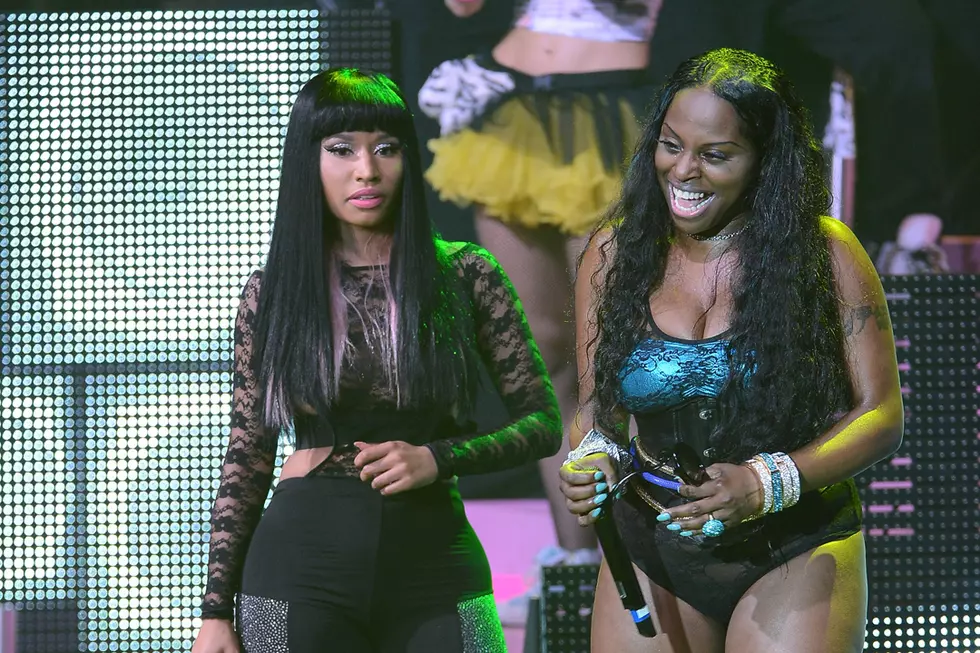 Nicki Minaj Shows Love to Foxy Brown's Baby Girl
Larry Busacca, Getty Images
Foxy Brown's baby daughter is adorable AF. The 8-month-old recently received a shout out from Nicki Minaj on Instagram, who gushed over the little one.
"My Queen FOXY had her PRINCESS & she's GORGEOUS!!!!!," Nicki captioned a photo of the the little girl on IG. "Aunty Nicki got you for LIFE!!!!! @foxybrown love you boo. Great phone call. Can't wait for what's to come."
Fox Boog welcomed the baby girl into the world back in March. Wendy Williams broke the news during a segment on her talk show. "Congratulations to Foxy Brown. She had a baby girl," Williams announced. "No word on exactly who the baby's father is but allegedly it's a reggae star and I'm not going to say his name because I think that me and Foxy have some sort of relationship, and the bureau does have a working telephone," she added. "So, maybe she'll call us."
Last month, Foxy finally revealed the infant to the world on Instagram. The Brooklyn rapper posted a photo of the baby scored with Lauryn Hill's "To Zion" playing in the background. "My Gorgeous, Greatest, Gray Eyed BIRTHDAY GIFT❕ GLORY TO GOD My GREATEST Hit Obsessively IN LOVE❕❕❕," she wrote in the photo's caption.
Check out Nicki Minaj's post below.
See Photos of Nicki Minaj's Different Looks Over the Years