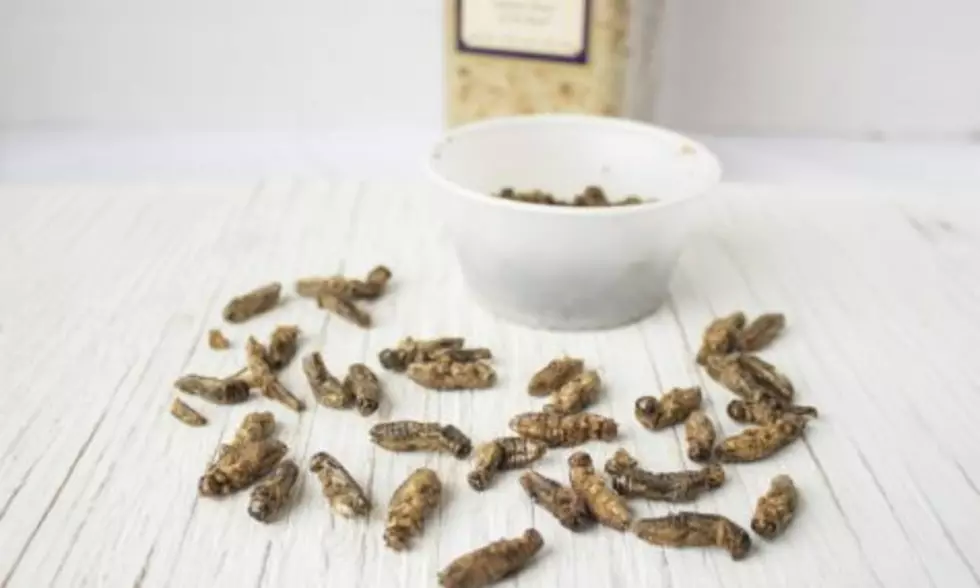 Pass the Crickets, Please – Whitecaps to Serve Roasted Crickets
Whitecaps Baseball
I don't know if I'm grossed out by this, or amazed that they're even selling these things at Whitecaps games, but one this is for sure, the Whitecaps are always willing to try the most unusual and interesting food. So now, you've got it.....Crickets!
For the remainder of the season, fans can get a serving of roasted crickets at the "Wok Off" cart on the concourse on the first base side of the ballpark and in the Craft Clubhouse, presented by Founders, on the third base side of the ballpark. The crickets will come in a 3 oz. cup and have a light dusting of Coconut Lime seasoning. Sounds yummy!?
If you are wondering, yes crickets are safe to eat and are very nutritional. The 3 oz. serving of crickets is just 103 calories and contains 11 grams of protein. What's not to like here?
The crickets join the Whitecaps all-star lineup of food including the Mt. Wing-Suvious (the Wing Ring Volcano), spicy wing selections, the Westsider (1/4 cheddar-infused sausage wrapped in bacon), the Big Wheel (Lance Parrish's go-to sandwich) and of course, the Fifth Third Burger.
The Whitecaps began a six-game homestand last night with Bowling Green in for four games and then the Lansing Lugnuts come to town on Monday for a two-game series. Tickets and promotional information for these games and the rest of the 2018 season can be found at www.whitecapsbaseball.com.